If your children love to eat Paratas but you didn't know that how to make soft paratha recipe then you must read this article. Paratha are the form of small chappatis that are much eaten with great fun during the breakfast and even in lunch. Most of the mothers favor the outside shops for purchasing the readymade parathas but they are not filled with much calcium and vitamin that are normally present in the homemade chapattis. In this article we are highlighting one of the simple and most effortless methods that would help all the mothers to make perfect looking paratha for their children and make them extra healthy.
How To Make Soft Paratha Recipe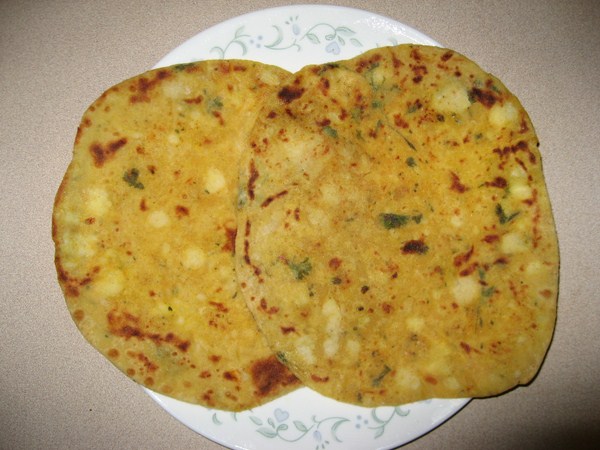 INGREDIENTS FOR SOFT PARATHA:
Some of the main soft paratha ingredients are:
• 2 Cup Whole-Wheat Flour
• 1 Cup Water
• Pinch of Salt
• Oil
• Dry Flour to Roll
STEPS FOR MAKING SOFT PARATHA:
Starting with, take a round small size bowl and mix the mixture of flour and salt in it. Keep mixing the whole ingredients until the mixture didn't get turned into the soft dough.
Now press the whole dough on some surface and make sure that as much the dough will be soft and smooth the more delicious will be the parathas.
Now turn the roll into the rolling shape and keep it stay aside for ten minutes so that it can give a perfect round shape to himself. During these ten minutes you can heat the stove at normal temperature.
Further, just divide the roll into two sections. Add one small spoon of oil on one side and add one small spoon of oil on other side.
Now place the paratha on the stove. When you feel that the paratha has been changing into brown color just turn the side and heat the other side until it gets turn into brown color. This brown color will indicate that the paratha has been all set for cooking.
Now once the paratha has been all prepared properly you can serve it to your child with the favorite dish.
Just make sure one thing that as much you will cook the paratha the more it will come across as yummy ones for the child.
We hope that all the women who feel little trouble while making soft parathas they will surely follow this method and will make their child healthier and happy as well.