Hypotension is another name for this common disease. Low blood pressure is a very common disease and most of the people are suffering from this disease. This disease is consider when the blood pressure lowers down from the normal level which is 120/80 mmhg. It occurs when the oxygen doesn't sufficiently reach to brain and heart. Thus due to insufficient supply these fundamental organs not able to work properly which causes swear affects that may be permanent or temporary. If a person has a blood pressure below than the average level but shows no symptoms or signs than a person is not considered to have a hypotension. Many of people want to deal with the low blood pressure than for this first thing is to understand about it and it is also essential to understand the related symptoms and signs. With this treatment how to control it is also given here in English, for Urdu tips are not possible.
Symptoms:
People having blood pressure below than the level (120/80 mmHg) may experience below mentioned symptoms when they quickly change their position from laying down, when they stand up or right after the period of exertion or inactivity.
General Feel Weakness
Extra Release of Liquid from the Body
Irregular Heartbeat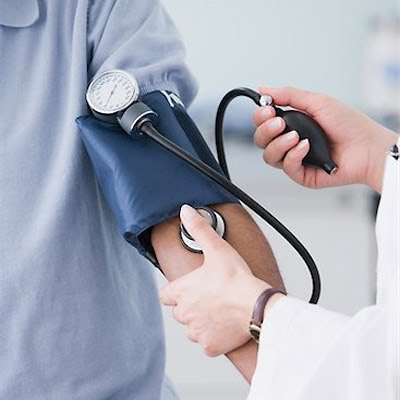 Remedies for Low Blood Pressure                   
Basil Leaves

–

Basil leaves are very helpful in controlling down the blood pressure as it contains essential antioxidants and micro-nutrients. Take at least 15 basil leaves and extract juice for flavors add honey. Take this mixture at early morning with the empty stomach. For effective results take this mixture daily and at least once in a day.

Epsom Salt

–

Epsom Salt contains two major component Sulphates and Magnesium, both components are very helpful in normalizing the blood pressure. Dissolve around 1.5-2 kg of Epsom salt in Luke Warm Water, and then the patient remain engrossed for at least 20 minutes into the water before doing to sleep.

Salt

–

Salt is an excellent and useful home treat for low blood pressure. Add salt in food or in a glass or water and drink it. Make sure take a moderate amount of salt. This is very helpful and easy for balancing the blood pressure.

Almonds

–

Almonds contain natural nutrients such as iron, calcium, phosphorous and magnesium. These minerals make almonds best them for curing the blood pressure. Put 7-8 almonds into the water for whole night until they get soak well. In next morning make a paste of soaked almonds after peeling them. For effective relief boil them with milk and consume them when it is warm.

Raisins

–

Take several raisins and put them in a water bowl for all night. In the next morning take these raisins with an empty stomach and drink water. It is recommended to taking them again after few hours.