There is another proud recognition for the Mobilink as the Mobilink introduces MobiCash for the people of Pakistan. Mobilink has been one of the most famous and yet the well known mobile network in Pakistan. This has been the very first network that started functioning in Pakistan and gives a huge rise to the network communication universe. Their highlighted services and packages have always grabbed the attention of even other network customers as well. Just like every single time this time as well this network as returned back with the explosion of a new service for their customers named as MobiCash. This has been one of the freshly highlighted financial services by the Mobilink that has been taking place in many known and major cities of Pakistan. Moreover, the website of the MobiCash has been launched for the people so that they can get more exciting and interesting information about this thrilling offer. This offer can be availed from one person to another in view of sending the money or receiving the money. This service can even be used for paying the bills as well. Any person who has the original copy of his or her identity card can receive the money. The person or the Mobilink customer can take the pleasure from this service from three places as either from the franchise, customer service center or the MobiCash store.
Mobilink Introduces MobiCash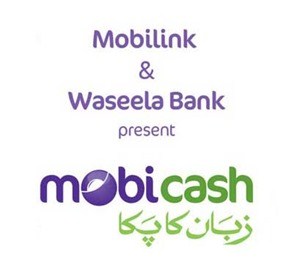 MOBICASH VS TELENOR EASY PAISA:
Before the commencement of MobiCash it was just Telenor network that was offering this financial service. But now the competition has taken place between both of these networks. Most of the rates have been much similar in MobiCash that resemble with Telenor Easy Paisa but as the prices are growing the MobiCash charges are decreasing as compare to Telenor Easy Paisa. Let's have a look at the rates comparison table of the MobiCash and Telenor Easy Paisa.
| | | |
| --- | --- | --- |
| Transaction Slabs (PKR) | Mobilink MobiCash | Telenor Easypaisa |
| 0 – 1,000 | Rs. 60.00 | Rs. 60 |
| 1,001 – 2,500 | Rs. 120.00 | Rs. 120 |
| 2,501 – 4,000 | Rs. 180.00 | Rs. 180 |
| 4,001 – 6,000 | Rs. 240.00 | Rs. 240 |
| 6,001 – 8,000 | Rs. 300.00 | Rs. 300 |
| 8,001 – 10,000 | Rs. 350.00 | Rs. 360 |
| 10,001 – 13,000 | Rs. 400.00 | Rs. 420 |
| 13,001 – 15,000 | Rs. 450.00 | Rs. 480 |
Well after the huge success of MobiCash and Telenor Easy Paisa now the Zong network is also arriving soon along with their financial service for their customers. So all the people if you have still not make the use of MobiCash just used it now and we are sure that this service will offer you much easiness and convenient height for sure.