Qmobile is a multinational mobile company which has started to open its products in Pakistan from last few years. Up to now this company has launched and sales a large number of mobiles with the same specifications which are present in other mobiles like Nokia, Samsung, LG and other companies as well. Another aspect of its growing rate is  the fewer prices of its new mobiles as compared to other mobiles that are why most of the people now prefer Qmobiles instead of other mobiles. Now Qmobile is going to launch another new based technology mobile named as Qmobile Noir Quatro Z4 for its customers. The Root QMobile Noir z4 and Install CWM Recovery Latest Version are given below: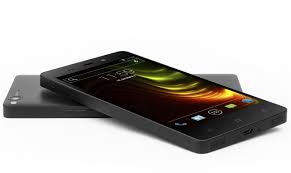 There are few instructions that are too much important before starting rooting.
Some drivers are necessary in window for the rotting process so one must download and install these drivers. For this best place is the official site of qmobile where every driver is available for download.
Among these drivers most important is package of root. One just extract it on desktop because at time of rooting it make easy.
Rooting Process:
During rooting process one must attach phone to PC with cable of USB.
The go to the downloading files and among them just double click on "RUN.BAT".
After this a window that will name as CMD will open. This window allows one to enter according to choice. In this window one just need to enter 1.
Then system need a time and after a period of time whole process will complete and you enjoy reboot.
CWM Recovery For Z4 For Download
Because z4 is launched couple of weeks ago so till now files for Root and install CWM Recovery are not available at official page for downloading so its time of wait. As this document is available at official page it will must updated here on this page.