For the better facilitation of customers,  for the first time, Zong has launched 310 SMS Based Helpline service that is free of cost. Now through this, a customer will deal in the more easy way. They don't need to wait for hours for a representative picked up call. Furthermore, this helpline is specifically integrated for complaints. Undoubtedly, this is an easy method to submit your suggestions of problem. Within no time, your fingertips are enough for this purpose. It is a time saver way as well as can gives customer easy respond to their queries. Hopefully, this type of additions to their network will boost up their confidence. Initially, the customer was waiting for the purpose of response. But with the passage of time, the company will make sure to reply quickly.
The method to use the new service of this company is really easy. The below detail will help you to understand the whole process.
Zong 310 SMS Based Helpline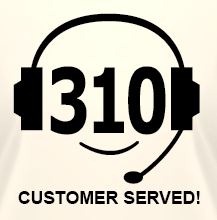 How to avail this service?
Right now, there are two ways to use this newly introductory product.
1: Just write out your problem and send it to '310'.
2: Secondly, just type a simple word "help" and forward it to '310'. Soon the company will contact you for further inquiry.
Note: Right now this service is free of cost. This is a really good step because one will get rid of any problem without paying any charges. Furthermore, this is a positive step towards their promises. Because a user is always seeking for an easy approach for the submission of the complaint. Further customers feedback will clear that what type of improvement they will need in this system.