Do Mobilink Jazz postpaid users want to login Mobilink ecare Check Jazz Call & sms details and history then this is best place where detail of this service is available. Through this offer now customers can easily handle their numbers. From tracking of whole calling details to its recharge history and checking of reaming offers details whole things are combine at same place. So it creates ease especially for postpaid users because they are more concerned with these things. Although initially this service is announced for only prepaid users but then it will feel that this is more special for prepaid users. So then officials work on it and later on it to offer for all postpaid users. Further details of this offer are also given as below.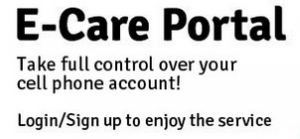 Mobilink ecare Features:
Check the status of your free minutes/SMS
View your credit recharge history
Track the usage of your number
View your account details
Before login for these services it's necessary that one must register for these services. So during registration it's also compulsory that one must take care of following terms.
Registration Procedure:
In order to register for this portal, you must have you email address entered in the system. This can be done by calling 111.
If your email is already entered, please send the following SMS to 7007: SUB
You will receive the PIN
Please enter your Mobilink Postpaid number, PIN and email address in the respective fields. Enter the secure code
Press Submit
You will receive an email on the provided email address with your password
Further Click Here to go for Official Page
After this one can login by using only your Mobilink Postpaid number and password. So the whole process is not quite difficult. One just need to follow the proper procedure and within period of time one become eligible to check whole details.