This is best place from where one can find PTCL 3G EVO WiFi Cloud Packages and Price for its packages just like for Bundle Offers that consists of three and four months and monthly offer that contains 30 days. As PTCL always try enhancing their system and they always update their system with latest technology. They try to facilitate their users in every aspect due to this they progress in short period of time in net service providing. Now they are consider as one best internet service providers company in Pakistan. Now moving towards 3G EVO WiFi Cloud then this is one most beautiful and attractive wifi device that has its own back up. In order to switch out light you can still able to connect your internet on multiple Laptops. You can also carry it easily from one place to another and the most important thing is that it provides you best speed even with five connectives. Further detail about price and packages are given as below so must keep in touch with this page.
PTCL 3G EVO WiFi Cloud Packages and Price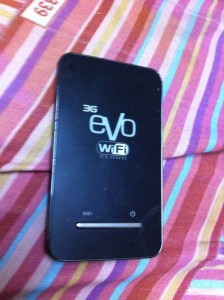 Details of PTCL 3G EVO WiFi Cloud Packages and Price is given there..
They give device in three and four months advance payment of monthly package.
For four month in advance payment they detect Rs.8, 000 with unlimited volume.
For three month in advance payment they detect Rs.6500 with unlimited volume.
After passage of these advances payment charges of Rs.2100 are detected and in this package they also offer unlimited volume. Now you can don't care about the downloading and browsing.  If one sees the range of this device then it will about 30-40 feet from device. In this range one can get marvelous speed that fulfills your whole requirement. Overall if one sees the detail of this PTCL 3G EVO WiFi Cloud then it is one best device according to price as well as internet speed so must take benefit from this attractive offer.