In this article, we share with you the right information and method of connecting our (PC) Laptop through using the internet connection of Mobil ink, s GPRS. You can use this method through various mobile sets such as Samsung, Sony Ericsson, Motorola, and Blackberry along with repaid jazz and postpaid indigo number. So let us start the method with full detail.
First of all, you should install the device driver on your phone which is used for this process. Because without device driver you cannot connect your PC laptop with internet. As you know this driver comes with your handset phone in the shape of the CD.An important thing which remembers that is your GPRS must be activated on your Mobil ink number so that you complete the process of installing handset driver on your PC without any difficulty.
Remember one important thing that your internet required high bandwidth during connecting with PC.So for this purpose, you should activate unlimited GPRS package on your Jazz number.This Package available at Rs: 500 on the monthly basis and you know that Mobil ink jazz charged 15 rupees per MB.So keep in touch with this page if you want to know the complete process.
Setting of Connecting PC/Laptop to Internet with Mobilink GPRS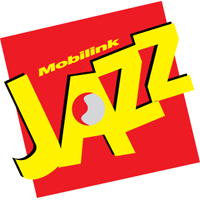 Arrange phone modem with the help of internet then go to control panel and click on the phone modem options.After the click on modems, you will see next page phone and modem option.So below you can see the option of GSM phone modem and click on this option.After this click on the advance option and a new window open in front of your eyes.In this window, you will see the option of Extra initialization command.So add this dress(AT+cgdcont=1,"IP","jazzconnect.mobilinkworld.com") in the Extra initialization command bar and click ok and ok again.
At the second step go again into the control panel and create a new dial-up connection after the click on the network connection button.In this category click on the network connection and a new window open.After this click on the next option on the first window and selects connect from the internet.After completing this process two new windows will appear and you should choose the option of "Set up connection Mannualy" and click next option.So in a new window choose the option of "Connect to internet using dial-up modem", so click the next option.
From the list of modems choose your phone installed in your PC, click the next option.After this write of your favorite name to give the connection then click next option.Now write a phone number and click next.Username and password both should be same and click next.After completing the all process click on the finish option.So successfully Setting of Connecting PC/Laptop to the Internet with Mobilink GPRS
and enjoy internet connection.