Now majority people of this country are well aware from the benefits of internet. Because of this reason now every cellular company in Pakistan introduce some attractive offer to attract more customers. In this race Internet Packages of Telenor Djuice in 2018 will beat every one. Because they will cover wide range of options, that include Daily unlimited, weekly and monthly bundles. In between a bundle is also available that are applicable for 3 days. Secondly net speed of this network is enough to satisfy the browsing need of users. Undoubtedly this is healthy competition through which an ordinary person will get benefit. Let see that through such attractive bundles they will attract users of other companies, or still they will need to add some more stuff in it.
 Here we can not miss a major reason that increase mobile internet users, that is affordability of smartphone for every ordinary person. Even number of net users in Pakistan has not idea about its major benefits. But they all think that its their need.
Coming back towards the original topic that is about Telenor Djuice current internet packages, lets begin with the
Weekly and Daily Unlimited Bundles in 2018

: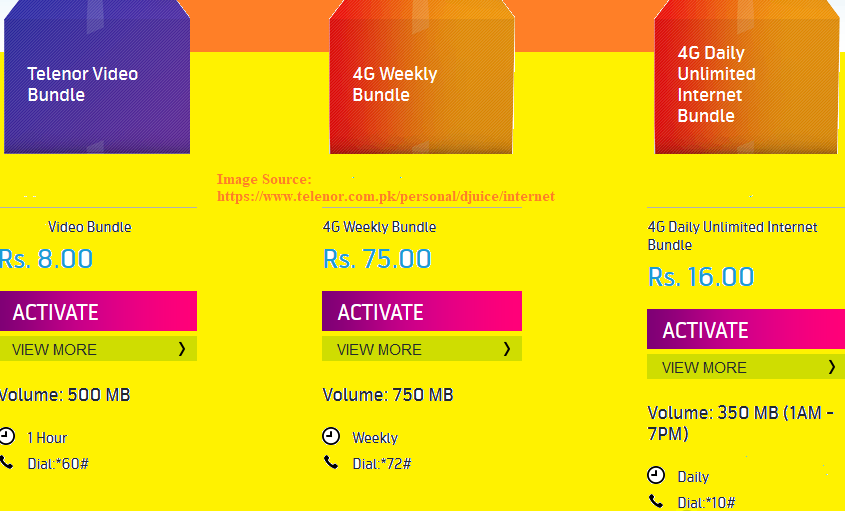 Entire detail of volume and activation has well covered in above chart. Now its depend on your usage that which one will suit on you. If one is looking for someone else, then have a look at below charts.
This will cover:
Daily, 3 Days and Monthly Plus Packages

: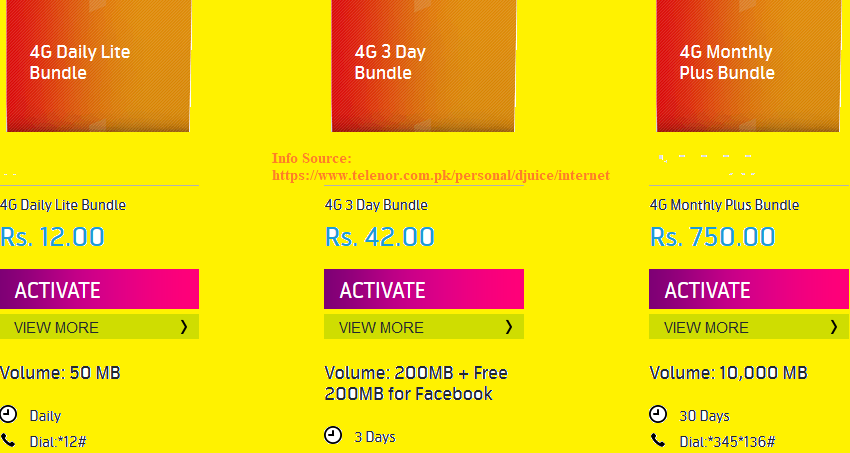 After this we are coming towards last one that are covering best options. Two of them are for Monthly data , while one of them is for Raat Din usage.
But all of them has their own usage benefits.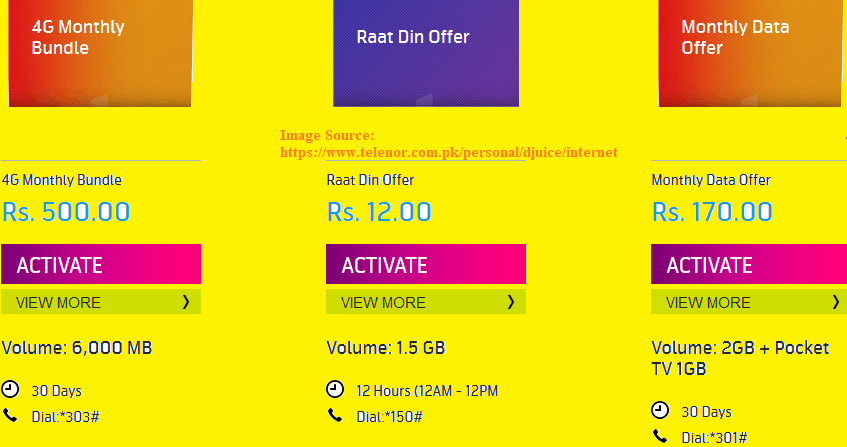 If one is summarizing all of above packages, then during 2018 company has focused on monthly internet packages for Telenor Djuice users. Its logic is very clear that now majority of customer are permanent net users, so they are trying them to give them best options. Up to now its not sure that company will add some more things in it, or these are enough for users need.