In Pakistan, there is a range of cultural dresses which generally include the dresses of Sindhis. Basically these patterns represent the true culture of a specific region of Pakistan. They are very dynamic and fascinated by the people of the particular area. As now women of this country is well aware from fashion that's why they were transferred from one region to another with a little modification. Women or girls of every age can wear these Sindhi dresses; a time ago these are embroidery designs considered as best option to wear for party or any function. But now in 2017 with lightening of these patterns they are best for casual or formal wear.
Even world wide these outfit get attraction, because of this different designers tries to gives them western look. Moreover its original look is come from traditional work.
Embroidery Pattern: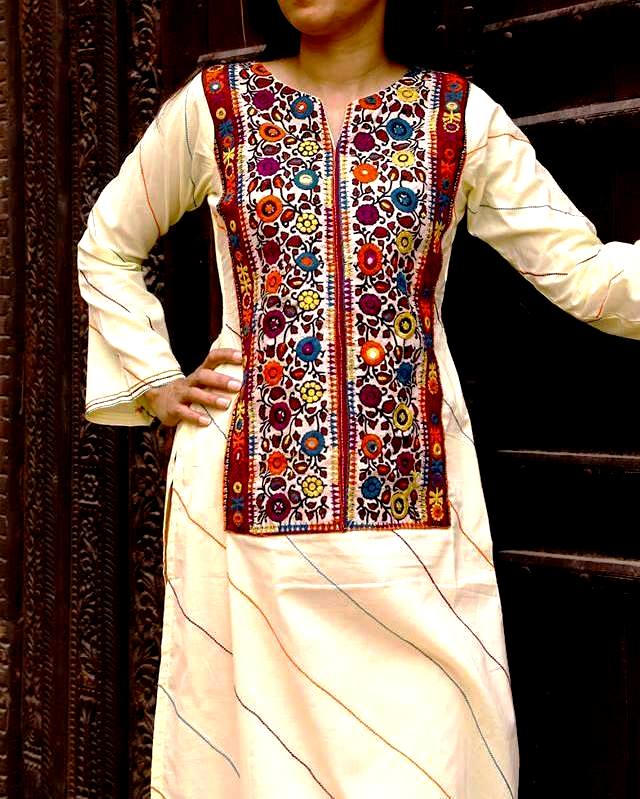 These dresses are famous for the particular fantastic hand work. Women like to wear heavy embroidered dresses for function and light embroidered designs for casual because they are easy to carry with light work. The best thing about them is that they are now export from Pakistan in other countries that is good sign.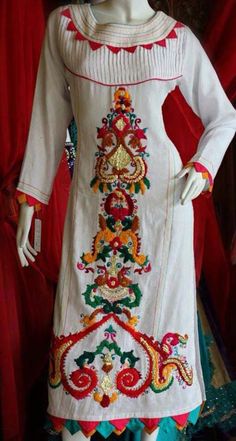 Major Ideas:
These days for higher traditional look women of Sindh like to wear

Julaba

, Cholo match with Modern Sathan
Full embroidered Lehnga Jholi with usual work seems so appealing on special occasions. Moreover, in designer collection this style has got its huge intention from the number of women.
Medium length lace special work shirt and Plazu work with embroidery and threads style has drawn attention to several young ladies.
Ajjrak is considered as the best traditional clothing outfit for the women of this region. Currently Ajjrak kurtas are in trend and if will be more appealing if you add some traditional jewelry.
Rangoli is another outfit option that is introduced in this province. It contains several wonderful colors with the number of new patterns.
"Dresses Designs"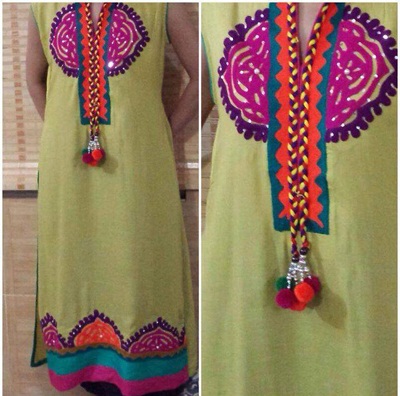 Some pics are also available that makes these designs more clear, further next thing is the availability of these dresses. Then now multiple brands has done a lot of work on it, these Embroidery Patterns are available at their outlets. While with this one can also order these Sindhi dresses to any top designer, they must design your suit according to 2017 latest trend. Hope so one will look more attractive by wearing any of the outfit in above collection.