It's easy to understand that limited models of cars are manufacturing in this country, that why there are limited number of options for buyer. That why in Pakistan now trend is totally converted to Japanese Used Cars; there are two benefits of buying these vehicles. These are much reliable; you can buy them because they come in low price. Mean while few years ago car lover has only Suzuki and also Toyota brands options, but now number of Daihatsu and too Mazda automobiles are also available in this country. If you will buy the latest model then these will come out to be an expensive one. So it's up to you that which one suit in your range.
 Low Japanese used Cars in Pakistan
You can have the used version of Vitz, it is quite popular here. If you have a mall family then you should be getting this compact one. It is affordable and too stylish. You can call it a roomy vehicle.
Its 2000 to 2004 models are cheapest one that comes in range of

6 Lac

to

8 Lac

according to condition. Further these are also integrating in 1,000 cc and 1,300 cc engine.
As Suzuki closed down the local manufacturing of Alto, now imported ones are here with more cheap rates with best features.
Third option is Mira; this is come in different type of specs, its range between 5.5 Lac to 10.5 Lac. In this one can get single and double door options.
Subaru Pleo

is also looking like Mira but this is complete dissimilar from this one, it also obtained in different costs.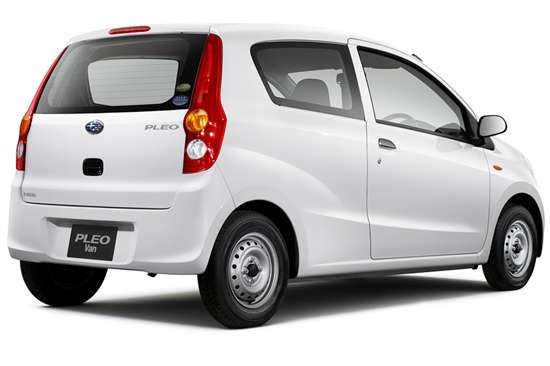 Another best one are Mocco, Move and Mazda, both of these automobile are fit on these kind of road.  Quality wise their suspension is best one. Both of these are come in figures of 6 Lac to 10 Lac. Mean while Nissan Dayz is also one best alternative to choose.
If one bears some more prices then Prius is excellent one. You can call it a dream car. It has a Sedan body sort of type. It has a sporty look and a metallic body. You should get its second-hand version from 12 Lac to 15 Lac.
 In this range Honda's Airwave is a five door and best of the station wagon. It comes with most power full engine in speed sort of automatic transmission. It can give a maximum space to wide in number of passengers. Its available from 17,00000 to 20,00000/ although it looks expensive but with same specs its really reasonable. Hope so one must choose among these one.