Quaid e Azam Quotes For Students, Unity, Education, Pakistan, Nation
In this article we will be mentioning some of the prominent Quaid e Azam quotes for students, unity, education, Pakistan and nation. Quid e Azam has been one of those greatest and notable leaders of Pakistan history that lay down their life for the progress and prosperity of the nation. In simple words, the history and even the future can never give birth to a second leader in the face of Quaid e Azam. He was born on 25th December 1876 in Karachi. He completed his early education within Karachi and then moved to England for finishing the law education. Although he decided to enrich himself with the profession of being lawyer but after witnessing the condition of Muslims he started struggling for them as a politician and competes with the Hindu and British for getting a separate homeland in the name of Pakistan. It is said that the opposition and criticism always forces the person to step back from his mission but Quid e Azam was dedicated and passionate towards his work and fight for Pakistan till the last breathe of his life.
On 14th August 1947 Pakistan got its own homeland as Pakistan but unfortunately Muslims get departed from the valuable leader on 11th September 1948. He died in Karachi therefore his tomb has also been build in Karachi named as "Mazar e Quaid". As the Birthday of Quaid e Azam is arriving so we should try to exchange his quotes with one another for spreading his message regarding unity and discipline and most importantly for education. Let's have a look at some of the main and important quotes of Quaid e Azam.
Quaid e Azam Quotes For Students, Unity, Education, Pakistan, Nation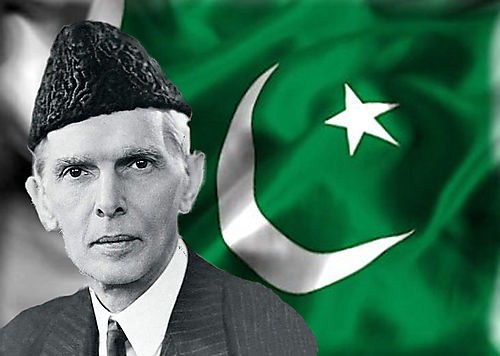 QUAID E AZAM QUOTATIONS:
1.      Pakistan is proud of her youth, particularly the students, who are nation builders of tomorrow. They must fully equip themselves by discipline, education, and training for the arduous task lying ahead of them.
2. When you have got that light of knowledge by means of education and when you have made yourselves strong economically and industrially, then you have got to prepared yourselves for your defence — defence against external aggression and to maintain internal security.
3. Get out of tranquility and step in the practical life. Dedicate your faculties to seek improvement in every field to make the condition of people. It is only then we can be strong enough to counter threats to our nation and defeat our enemies. (Message to Bohar Students of Karachi, 13 Jan 1941)
 4. I insist you to strive. Work, Work and only work for satisfaction with patience, humbleness and serve thy nation. (All India Muslim Students Conference Jalandhur, 15 Nov 1942)
5. Development is being sought in every walk of life and you have to take on this process of development. Are you preparing to take on tomorrow's responsibilities? Are y7ou building your capacity? Are you trained enough? If no, then go and prepare yourself because this is the time to prepare yourself for future responsibilities. (Guidance for students through Ministry of Education.
6. You must concentrate on gaining knowledge and education. It is your foremost responsibility. Political awareness of the era is also part of your education. You must be aware of international events and environment. Education is a matter of life and death for our country.