QMobile i9 Kitkat Update Root Method is doesn't too much difficult task in this modern age. Q-mobile i9 is power smart phone with having different kinds of advanced features and specifications. This mobile phone is also supported 3G and 4G with high resolution HD display and IPS technology. Q-mobile company is one of the best companies in Pakistan and always introduced the modern technology smart phones according to the choice of the people. This Q-mobile i9 kitkat is different from all other advanced models of smart phones and it's not used without rooting methods and it's necessary for this mobile phone and this mobile phone is having different and excellent taste as compare to other smart phones. There are so many people that are having this mobile phone they asked about how to update root methods of this mobile phone efficiently and worried about this situation. There is no need to be worried about rooting methods of i9 kitkat because this is very simple method but you pay some extra attention on it. You must having USB data cable and need to be your PC with window 7 stable with antivirus off condition and then you can Kitkat update root method on their q-mobile  Noir i9.
QMobile i9 Kitkat Update Root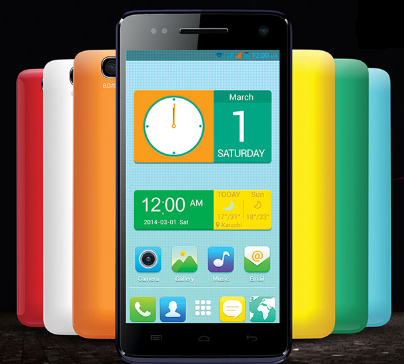 These methods for QMobile i9 Kitkat Update Root are:
First of all download required files on their PC.
Install to their smart phone.
Extract all zip files or copy to on q-mobile i9.
Using flash tools and open link and according to requirement.
Select the folder in the name of qi9 kitkat root and open it.
Start the process and install on their mobile phone.
Remove battery of their cell phone.
So click to download and process should be completed.
Disconnect your mobile phone and don't turn on yet.
There are so many other methods to before install kitkat setup and without IMEI backup and also used MMX kitkat realse and these are including
Use IMEI Backup:
First of all download IMEI zip file.
Extract this zip file from their PC.
Open the command prompt and cd of this zip file folder.
Then replace the 15 digit numbers with IMEI 1 and 2.
This time a new file name generate in IMEI folder.
Change the name of this file.
Download IMEI flash zip file.
Extract this file with IMEI file.
Delete this file and paste that file which rename.
One also Zip META-INF file with data folder and flash attach with recovery.
First boot this file and don't turn off directly flash after Rom and first boot and then flash it.
Use MTK Kitkat Tool:
First of all download MTK Droid tool files.
Q-mobile i9 must be rooted with USB debugging is enable before starting this whole process.
Attached i9 with data cable and run the MTK droid files.
Pay attention on cell phone and when loaded files then press root button and after that grant root on their cell phone.
Then click on IMEI/NVRAM button and then click on backup.
After that click on restore.
Now enjoy this kitkat update rooting method.
This place cover a detail step by step tutorial of QMobile i9 Kitkat Update Root Method through which its not difficult to complete whole method. Here important thing is that read and follow task step by step and read it carefully. In any minor mistake it may be harmful for your mobile so be careful and doing whole things at your own risk.