Zong Launches 310 SMS Based Helpline service first service is is free of cost. An outstanding Customer support services given by Zong first Time in Pakistan. Now Customer will deal with more easy way through Zong customer support. Now customer don't have to wait for hours for Customer representative that when he picked up call solution will be there. Now Zong bring Helpline specifically for complaints. This is an easy method to submit your complaints. Now your finger tips are enough for you to submit your complaints with no time. It is time saver as well as can gives customer easy respond against your queries.
Zong 310 SMS Based Helpline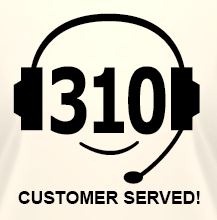 How to avail this service:
The procedure to avail this service is as simple as sending the keyword of query to 310 SMS Channel. Similar methodology can be used by the customers to register complaints. This opens up an easy option for ZONG customers to contact ZONG for complaint related issues.
For time being there are no charges associated with 310 service.
Zong Believes "We at ZONG believe that Customer Services is the strongest bond that can make a difference between winning and keeping a customer as per their convenience. To keep our subscribers happy, we will keep on exploring all options to stay connected to ZONG users. 310 SMS channel is just another option for achieving that goal."