From MS to BS or other, BUITEMS fee structure 2023 is more in first semester and then it goes down till the end of degree in Balochistan University of Information Technology, Engineering and Management Sciences. Every time, they prefer test in the admission and following its result an list is formulate for the selected ones. Majority from these candidates are also agreed to pay their fee too. A quota is always allocated that given to those candidates that apply by making this base. An team is also selected in order to verify the candidates that they are eligible for this favor too.
BUITEMS Fee Structure 2023:
Its tough that main stream programs in BUITEMS are belong to engineering but they have wide options for the non engineering too. They covered maximum aspects of different lines there that more and more students get advantage from them.
For Engineering Programs (BS Level):
| | |
| --- | --- |
| First Semester Fee + Admission etc | 78,000 Rupees |
| Next each Semester Fee | 48,500 Rupees (All Approximate fees) |
For Non Engineering Programs (BS Level):
| | |
| --- | --- |
| 1st Semester + Admission Charges etc | 64,500 Rupees |
| Every Semester Fee | 38,500 Rupees (All Approximate fees) |
BUITEMS MS Fee Structure 2023:
Their MS line is more limited that's why this is single and applied almost same. On start of degree, they require registration whose fee is also add in it.
| | |
| --- | --- |
| At admission time fee + Tuition of first Sem | 66,000 Rupees (Both Approximate) |
| Fee of Each Semester | 42,000 Rupees |
 Contact: (081) 111 717 111 (For both Campuses but kindly within uni time)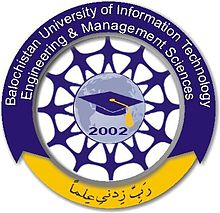 In this region of Pakistan it's an achievement of BUITEMS to carry on this institute at this best level. They have a best system through which students complete their education with marvelous skill. Due to their best work now it will rank among top universities of Pakistan. Moving towards BUITEMS fee structure 2023 then this is on board too. All apparent in test verify this fee because in case of selection this is implemented on them.