Finally, this cinema swaps their entire old system to a newly updated online medium. Now, through this online system, one can check the Atrium Cinema Karachi Show Timings. Besides this, an option of Atrium Cinema Karachi online ticket booking is also available for the valuable visitors. Furthermore, the entire detail of movie ticket price show times schedule of movies is also accessible there. Basically, a cinema is a public place where people can enjoy the videos, dramas, and movies on the big screen. In Pakistan, this is the only entertainment platform that helps the people to releases the tension of their busy lives. This is the most appropriate place where people plan for a get-together. Importantly, right after release, this is the only platform where one will see the picture on the big screen. Because for this purpose, they get copyrights from the publishers.
Its clearly depicts from the name that this Cinema is situated in Atrium Mall Saddar, Karachi. Further, this is the only cinema that has been launched with 3D views in that place. The 3D has been designed for the most horrible and exceptional movies viewing. So people can also enjoy 3D digital movies.
Atrium Cinema Karachi Ticket Price:

Cinema A and B:
2D Movies: Rs. 650 per person
3D Movies: Rs. 900 per person
Cinema D
2D Movies: Rs. 650 per person
3D Movies: Rs. 900 per person
Atrium Cinema Karachi Show Timings:
Movie showtimes are changed on daily bases according to movies. Due to which timings are updated daily so Click Here to check daily updated timing
Atrium Cinema Karachi Online Ticket Booking:
For booking online Call on (021) 111-626-384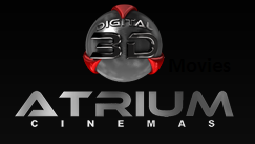 The aim of Atrium Cinema Karachi to provide the best facilitation related to the entertainment industry. Further, as mentioned earlier that when the new movie coming in the world this cinema first seen the movies in Pakistan. So by following the showtimes, people who are interested in these movies do booking a ticket immediately. Booking will be closed before the 30 min starts the Showtime. If you are going to be late then call the cinema office for availability for seats before reach the cinema sport. You can a lot of enjoyment with this Showtime movies.