For the companies who have been running import business, the clearance of imported goods through custom is quite a complicated and time taking task If one want to know that how to Clear Imported Goods through Customs in Pakistan Procedure for Clearance, if done in a proper legal way. This article provides you a complete guide about procedure for clearance in Pakistan. We have listed all the requirements and measures that you have to take for the clearance of your imported good following the law and order authorized by the government of Pakistan.
PACCS Pakistan Customs Computerized system:
It is a new online system of clearance for full container load (FCL) shipment. It is currently the operational at Karachi international container terminal. It requires following documentations and payments of the part of client.
Provide a receipt of Non Negotiable documents.
Fill an online form of goods declaration on the basis of Non Negotiable or Negotiable documents.
After online goods declaration, you should be asked for pay orders immediately.
Send to the customs officer, original documents, if not sent earlier.
After submitting the required documents and payment to the customs duty, wait for release message in inbox of your computer from Model Customs collectorate and then you can take the delivery of goods.
CARE Customs Administrative Reforms:
Government of Pakistan has developed customs Administrative reforms (CARE) in order to have non corrupt society. It has helped a lot in dealing with the large number of cargos moving in and out of the country. It would be able to conduct customs clearance procedure of cargo through IT system that will replace the present manual system. It would quicken the process of clearance by shifting from the present cent percent inspection to the selective criteria. The advantages of this procedures are as follows.
Transparent process
Lessen the business cost
Non interactive clearance
One window procedure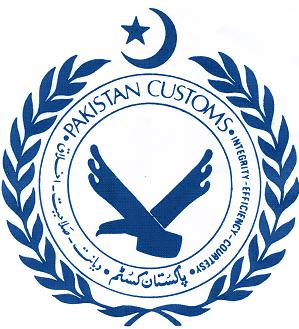 PACCS is still a major part of CARE. This combination benefits import business in many ways. It has made the custom clearance of imported good quite easy and less time taking. At the same time, this system will overpower the manual error and corruption done in custom offices that was affecting the repute of Pakistani import/ export market around the world. Having read this article and surfing the online customs reforms, it would be easy for you to get better idea that How to Clear Imported Goods through Customs in Pakistan Procedure for Clearance with the help of advanced clearance procedure.