Now a session of Monsoon Rain in Lahore, Rawalpindi, Faisalabad and Gujranwala is start. This year this session will quite expand in these main cities of Pakistan. It will accept that will carry on until 20 August 2013. Now water of these rains adopts a dangerous shape and if it will not stop within day then it will cause a lot of damages. Because Pakistan had not any storage source through which this water will store and minimize effect of harm. Individually if one sees these monsoon rain in these cities and its distortion then first one discuss Lahore. Session of monsoon rain is quite long in Lahore during every year. So this year it will also quite long but local administration had done a lot of arrangements. While team of Punjab govt also visits those areas where complain of water collect come. So till now these arrangements are quite satisfactory and there is no harm of flood until India frees the water that may be cause flood.
Monsoon Rain in Lahore, Rawalpindi, Faisalabad and Gujranwala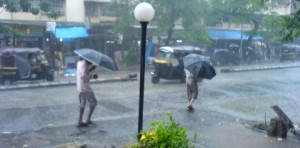 While this year these rains had done a lot of distortion in Rawalpindi. Now it will adopt a dangerous shape and water in NAll e daeek is going higher. Local management also announced that now chance of flood goes high and all residence advice that they shift anywhere else. Moving towards the third main city of Pakistan that is Faisalabad then it this city although heavy rain had done but till now its nit nay harm of flood.  While management also done lot of arrangements for making savage system more effective. While this year these monsoon rains also going higher in Gujranwala and now flood also arrive in its couple of areas especially in kamoke. So if it will prolong then may be distortion will increase. Till it is not confirm that when this process will stop but hopefully Monsoon Rain in Lahore, Rawalpindi, Faisalabad and Gujranwala will minimize in couple of days, Further to find its detail keep in touch with this page.