Some people marry to someone and after marry there is a clash between boy and girl. There are many reasons behind this but one main reason behind this is that they do not like each other and wanted to divorce. It is a very difficult time for girl especially because it's a bad and dark spot in the face of girl. The trend of divorce in Pakistan is increasing day by day because of the love marriages. Because some people just make a girl friend and after some dates they want to marry with each other. They do not think whether their family will allow then to marry with each other or not. The result after some days that there will a clash between the girl and the parents of boy especially mother with the mother of the boy. There are some other reasons behind this as well.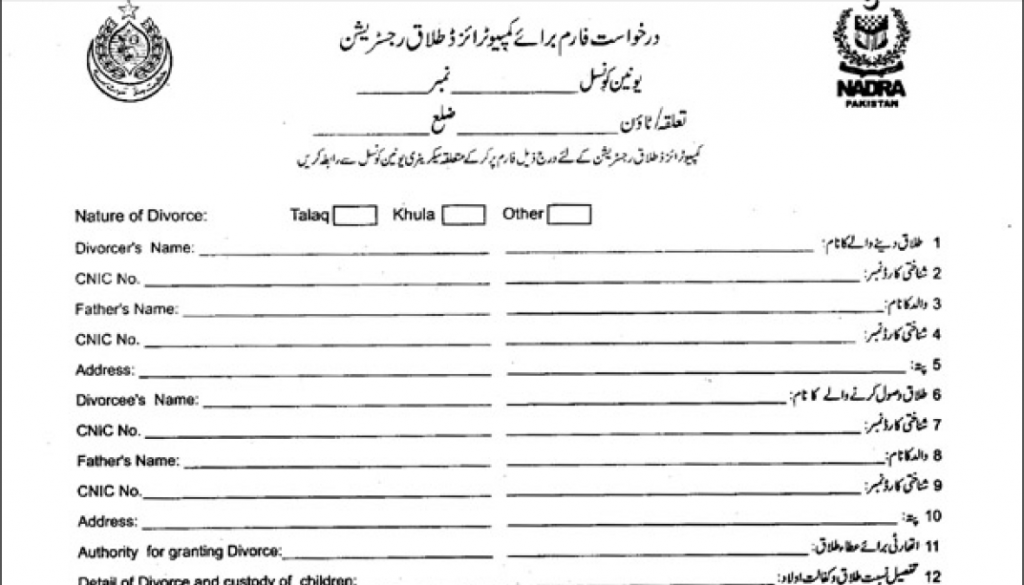 So the government of Pakistan made law of divorce. In which cases the divorce will be happen and this is also in ISLAM as well. The whole procedure is described in the Quran.
NADRA made laws and some forms for divorce. If someone gives divorce to his wife he has to first take that form and then fill it carefully. Then the divorce will be happen. Now the Nadra has given the facility for the people of Pakistan to download that divorce form from the official website of the Nadra. It will save the time to visit the nearby office of the Nadra.
The required list of documents attached with the divorce certificate is given below:
Copy of nikha nama
Attested copy of boys national id card with its signs
Say three time the word TALAK TALAK TALAK