Lahore has been one of the brightest and yet the most famous cities of Pakistan. This city has been placed within the boundaries of the Punjab Province. Lahore is the second largest city of Pakistan. This city reflects the picture of cultural and traditional presentation of the city. This city is just known for its politics, transportation, entertainment and educational universe. This city is just filled with the fun and lots of fun. It is said that such person cannot be born until he didn't see the Lahore lightening. Lahore city has been overflowed with the huge sum of the buildings and forts adding with Badshahi Mosque, Lahore Fort, Shalamar Gardens, Lahore High Court, General Post Office, Lahore Museum, University of Punjab and Lahore Zoo. But when the person firstly visits the Lahore he or she never forget to take the pleasure from its shopping centers. In this article we are sharing the list of some of the most famous and best shopping malls in Lahore.
Shopping Malls In Lahore: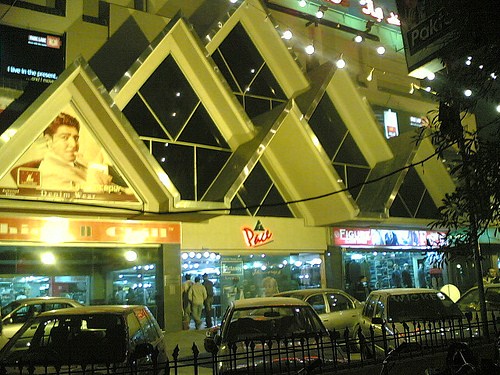 SAREMCO HEIGHTS SHOPPING MALL:
                                      This mall has been placed in the commercial area of Lahore known as Bedian Road. This mall has been equipped with all the necessary shops along with the entertainment facility with the jam packed security parking system.
                       This Mall of Tower has been one of the catchy shopping centers in Lahore. This has been placed in front of the Mall Road that swiftly garbs the attention of every passing by person. This mall has been filled with all the known clothing outlets along with the small restaurant facility as well.
                          Pace Shopping Mall has been provided the finest and superior services to the citizens for quite a long time period. Currently this mall has opened its two branches that have been placed in Gulberg and Model Town Link Road. This shopping center has been catering the needs and wants of the people according to their own requirements and all the everyday needed items and accessories are easy handed from this mall.
                                         Siddiq Trade Center has been freshly opened in Lahore within few years back and in just minimum time scale this shopping centers has enrolled into the top favorite shopping centers within Lahore. This mall has been accounted with many outlets and channels of famous and famed designers adding with FnK, Amir Adnan and Oxford University Press has also been fitted into this center.     
Well this was all for the Lahore shopping malls 2012. We hope that whenever you will visit the Lahore you will never forget to take fun from shopping from all such shopping centers.