Students of Intermediate are getting ready for their final examination 2015. There are many boards which conducts the inter part 1 and 2 exams in the month of May or June in Punjab. The Board of Intermediate and Secondary Education, Peshawar is also managing papers to conduct after one or two months. So all those students who belongs to Peshawar board are looking for peshawar board fa fsc old papers. Here we go to give you past papers of fsc part 1 peshawar board old previous papers that can be very helpful for you in this year. Every students who is going to appear in Fa Fsc exams should have a look on the Peshawar board fsc past papers because one will get a lot of stuff that can be repeated into this year examination. There are many teachers who prepare exams from the past papers, many short questions, MCQs, Long Question and many other materials is taken from the previous papers. That is easy for teachers to make exams and easy for students to prepare exams as well. If you want to get success into your final examination that is the great technique to prepare exams with the help of past papers. Past papers actually tells you the whole pattern, how to solve the paper and the most important questions that should come again in your exams. Below here we are going to given your peshawar board inter past papers with subjects as well.
Peshawar Board 1st and 2nd Year Past Papers:
Arabic
Biology
Archeology
Chemistry
Civics
Computer Science
Economics
Education
English
Geography
Health Education
History
Home Economics
Islamiat Elective
Library Science
Math
Pak Studies
Persian
Philosophy
Physics
Urdu
Pushto
Psychology
Statistics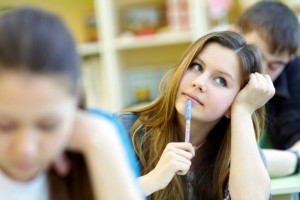 All the above given Peshawar board intermediate past papers would be helpful for understanding the way to solve the papers in better way. Those students who are weak in any subject can get past papers and prepare exams easily. The Board of Intermediate and Secondary Education, Peshawar is one of the oldest and largest board. It was established by the Government of Khyber Pakhtunkwa in the year of 1961. The board later split into three board but in start it was controlling the intermediate education of Whole KPK . BISE Peshawar is an education body of Government which is working on education in Peshawar division. The head office of BISE Peshawar is located in Peshawar as well. The Jurisdiction of the board includes greater then couple districts and Federally Administrated Triable Areas. So keep connected with this page to get more past papers for other classes as well.