Now recounting result of PP 150 Lahore of BY election 2013 is going to announce on 4 September 2013 between PMLN candidate Mian Marghob Ahmad vs Mehar Wajid PTI candidate. ECP ordered that this recounting process must complete from 2 to 4 September 2013. So this process will must complete in given period of time that is hopefully enter in final stage. At first day of counting process will become late due to missing of vote packets. But as officials get these bundles recounting process will begin. This recounting had done in front of both candidates and for this officials try to make sure that they follow every role and regulation. Both candidates are sees quite satisfy and in press conference they say that hopefully whole things happened in good atmosphere. According to unofficial announcement now position of PMLN candidates is quite strong. Till now he is in lead but final result will announce with in few hours. We try to cover the whole aspects of this recounting result so must visit this page.
Recounting result of PP 150 Lahore after BY election 2013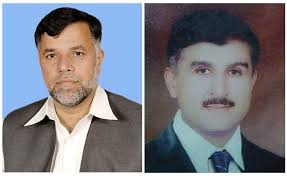 Recounting result of PP 150 Lahore after BY election 2013 is given there as officially it will announce.
During initial results of PP 150 PMLN candidate win this election with only 387 votes.  This lead will become collect from polling by unofficial sources. But when it will announce officially then lead will quite increase so conflict arise and a voice of recounting will rise. After this PTI record protest ad demand recounting and finally ECP advised that this result become controversial. So now this process will begin and within few hours total circumstance will declare. Till now PMLN candidate is quite strong but during whole session PTI candidate is also seeing too much confident. Further time decides the whole result after recounting result of PP 150 Lahore that take after BY election 2013. All the best wishes for both candidate's but at end true must win that will announce after a period of time.