Nose pins and rings is one of the increasingly getting famous and known fashion style statements amongst the teenage girls and women. Just like many other jewellery accessories nose rings are also regarded to be essentially important for the ornamentation of the women. If the nose ring is fashionable and smart then it certainly makes the personality of the women even more stylish and graceful. Nose rings are widely introduced for the women in different styles and shapes. In today fashion era the Septum nose ring is one of the most favorite ones among the girls that is placed half in the nose whereas the rest of the ring is kept outside. The concept of nose rings and studs was firstly originated from the Indian culture as their wedding brides make the huge utilization of nose rings in their marriage events. In the past the wives of Royal King's also used to wear the nose rings but they were additionally made extra beautiful by the appearance of sapphire, stones and diamonds in it.
Nose Pins, Nose Studs, Nose Rings Designs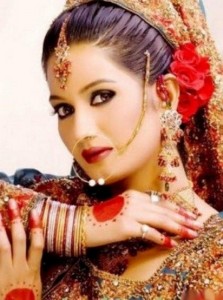 There was a time when the use of nose rings only looks suitable for the wedding happenings but now as the simple and plain rings have also been highlighted in the fashion world so most of the women have made them as the part of their lifestyle. Nose rings are made from the material of silver and gold. In this article we are sharing few stunning pictures of nose rings, and nose studs designs. The nose rings made from the silver are immensely famous in the South Asia whereas the gold rings are exceptionally gorgeous but it is fully covered with high flying prices as the gold material also accompanies the presence of diamonds as well. But most of the women also prefer wearing the gold nose rings in their daily life too. In a survey it was discovered that the rates of gold nose rings have fallen increasingly because of the support being given to this material and the favoritism of the women. In addition, if in case some of the women doesn't favor wearing nose rings then they can also use nose pins and small studs that would also look beautiful and striking.
 So all the young girls and women if you have still not taken the pleasure of nose rings then don't wait anymore. Just go for such nose ring selection that matches with your personality and we are sure that you will certainly say WOW….