Those who are still struggling to understand Sham e Ghariban Majlis Scandal reality is it True or False? Then this is the ideal spot where one can try to finish the misunderstanding of peoples about this nigh majlis that is known as Sham e Ghariba. First moving towards the reality of this majlis then it will a huge gathering that will gather at 10th of Muharram every year. In the majority of big cities of Pakistan, these types of majlis are arranged. Now moving towards the activities during these majlis then reality is that many top scholars of Shia highlight the sacrifices. Many important issues from which many peoples are less aware are also discussed in detail during this majlis. There are not any restrictions apply according to fiqa or something else.
Everyone is allowed to attend this majlis that is purely based on Islamic topics. It's quite a different thing that according to few fiqas it's not correct but it does not mean any scandal appears in these majalis.
Sham e Ghariban Majlis Reality:
The reality of Sham e Ghariban Majlis is very clear that many meaningful factors of Islam have discussed in it. So, plz plz don't believe in any speculations.
Sham e Ghariban Majlis Scandal Reality is it True or False is try to elaborate here…
Moving towards the arrangement of Sham e Ghariban Majlis then a proper team will work on its handling while government also give security to such kind of majalis. If one sees the participants of Sham e Ghariban then both male and female are allow to attending this majlis. Most important thing is that a both genders sit separately. It's big false that they allow to mix the female at end of majlis. This is one basic scandal that arises by fake persons.
It's not only harmful for shia but whole Islam affected due to this fake issue. There is not any happening that takes place during these majalis. So it's necessary that one must clear their mind about the reality of Sham e Ghariban Majlis and its complete false about scandals of these majalis.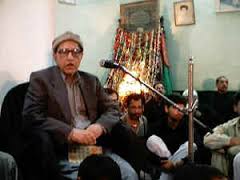 Conclusion:
It's completely fake about the scandals of Sham e Ghariban and there is not any bad thing happened that get shape of scandal. While gathering of men and women during majlis is also a big lie that will connect with it.