For the purpose of Hepatitis C treatment, the tablet Sovaldi Price in Pakistan 2020 now comes in the range of an ordinary person.  No doubt, Hepatitis B, and C are the most dangerous types, which are damaging numbers of Pakistanis every year. For the treatment of Hepatitis C now a new type of tablet has introduced, that produces a positive result. No doubt, Pakistan is considering the second-highest country where people suffer from this disease. Same as other parts of the world, Pakistan also observed the world hepatitis day every year for spreading the awareness of this horrible disease. Because people do not know how to control, prevent and treat this chronic virus.
According to a survey, five lack patients die every year while four hundred persons lose their lives every day. In a report WHO claimed that eight million people victimize from this virus. So this is the duty of the Pakistani government does strong efforts to control this disease at a high level and offer the victims medicine at a low price.
Sovaldi Price in Pakistan 2020:
The medicine which commonly uses for the cure of Hepatitis C is Sovaldi tablets surely gives the best result. But, now Sovaldi tablet Price in Pakistan 2020 is a bit at a high price for Hepatitis C Treatment.
Currently, the reason for its high cost is that Pakistani pharmaceutical companies have not a formula to produce it locally. Therefore poor patients do not afford it.
Price per Tablet: 1,357 Rupees
Tablet per Bottle contains 28 tablets of 400 mg: 38,000 Rupees( A per online source, now its price is 32,300)
Monthly Cost: 32,300 Rupees
Note: These prices are maybe now rising more up.
Basically, this tablet is a kind of drug, but it has a strong element that helps to fights against this disease. But this tablet has some specific side effects such as anemia, weakness, fever, joint pain, rash, itching, insomnia, headache, fatigue, nausea, low white blood cell count, diarrhea etc.so be aware before using this drug as a patient.
Previously, the price of Sovaldi is a little bit high but recently it's available at a quite reasonable price with the involvement of international NGOs and other officials subsidize. Moreover, right now, FEROZ Sons are providing this medicine.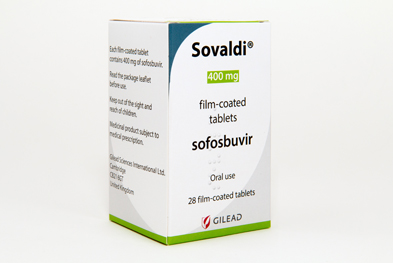 The government of Pakistan claimed that they spend a major part of their GDP in the health sector. But it could not be seen the use of this thing properly and this spending is much less to reduce the rate of Hepatitis C in the rural areas. Their responsibility is that they will provide subsidies on these types of medicines. So I hope Sovaldi Price in Pakistan 2020 will reduce more because this tablet is very important for hepatitis C treatment.