As claimed by the current situation, the total polio cases in Pakistan 2021 are increased from the last year. It is considered a viral disease as it is transmitted easily from one person to another person. It violates the immune system so that the person remains unaware of this infection due to which a person can't fight against this. In rare cases, it also affects the central nervous system. Unfortunately, Pakistan is still one of those countries which are still suffering from this infection. Every day a new Polio case is discovered here thus everyone should aware of this and must take precautionary measures.
Total Polio Cases in Pakistan 2021:
The number of total Polio cases in Pakistan 2021 surely needs the attention of the government. If it hits then it paralyzes the neurons system thus consequently makes the joints weak and paralysis.
In this type of disease, poliovirus affects various body parts. If it is diagnosed at a very early then the treatment of this disease is possible and if remain undiagnosed then it may paralyze any part of the body.
Last Year Cases:
Total Polio Cases in Punjab: 5
Total Polio Cases in Sindh: 6
Total Polio Cases in KPK: 50
Total Polio Cases in Balochistan: 5
In Gilgit-Baltistan: 0
In Azad Kashmir: 0
How this disease is transmitted?
From research, it is observed that it can easily transmit from person to person through the contaminated environment. It can readily enter into the body through the nose or mouth, physical contact and using used clothes. The poor sewerage system is also considered as the major cause of its transmission among human beings in this country. So, it is a kind of silent disease as people are not aware of this and often ignore this and don't visit doctors for treatment.
Current Situation that is clear in Table:

| | | | |
| --- | --- | --- | --- |
| Provinces | During 2017 | During 2018 | Of Last Year |
| Punjab | 1 | 0 | 5 |
| Sindh | 2 | 1 | 6 |
| KPK | 1 | 8 | 50 |
| Balochistan | 3 | 3 | 5 |
| Gilgit-Baltistan | 0 | 0 | 0 |
| Azad Kashmir | 0 | 0 | 0 |
Symptoms of this disease- In most cases this viral infection doesn't show any symptoms but in very rare cases symptoms are very ordinary. The symptoms of this viral infection are a cough, flu, fever, headache, sore throat, sweats and body aches.
A Detailed Chart of Previous Years: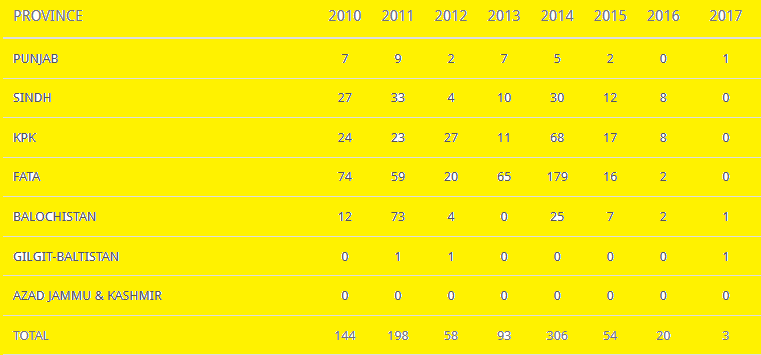 If one generally reviews the current situation of polio, then again it's going in the tense condition. At one it's a time for satisfaction. Meanwhile, it's also time to worry when someone sees the total polio cases in Pakistan 2021. Till it is not completely ended up because of our inner weakness. Our government is now hoping to take out from this kind of circumstances, for this, they work in different sectors.