The topic here we discuss is Best Anti-Aging Creams for Women in their 20s and 30s. Mostly women have a deep desire to look beautiful in their every age. They maintain their beauty with applying different beauty products on their faces but one thing always keep in mind that is when you buy any beauty product remember their age . In past wrinkles consider the sign of experience and wisdom but with the passage of time this concept is change .Every man and women conscious about their younger looking  and try different treatments just like injections and surgery etc .These treatments have some side effects and the people who are worried the side effects they can use anti-aging creams. Nowadays in market there is a wide range of beauty product according to every age period. So you remember their age and perches their every beauty product according to their age. If you follow this tip you can get best result from their beauty cosmetics within days. Mostly women purchased those products without knowing about that it will work well and when we use then for few time and don't see the good result we move on the other anti-aging cream we could find. Here we share with you top five anti-aging creams for women. Today different anti-aging cream are available in market and you confused to choose best cream for their, here we help you to find out best products.
Best Anti-Aging Creams for Women in their 20s and 30s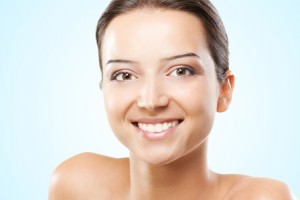 Best Anti-Aging Creams for Women in their 20s and 30s are given there..
Strivectin SD:
This cream is one of the most highly recommended wrinkle products and this cream is best for women above 50.The result of this cream is wonderful and help to reduce wrinkles and fine lines.
Kollagen Intensive:
This is another anti wrinkled cream kollagen Intensive. Although this wrinkle cream is fairly new on the market but the result of this cream is wonderful. Now this cream is available in reasonable price.
Neutrogena Rapid wrinkle repair serum:
This is very light waited anti-wrinkle serum and when you apply you can feel that your skin is so smooth and hydrating.
Nivea anti-wrinkle day cream:
Nivea anti-wrinkle day cream provides your skin a big protection and help to reduce fine lines.
Olay Regenerate wrinkle relaxing cream:
This cream is best to reduce wrinkles and make your skin smooth and hydrated.
This is a place from here you can find out best five anti-aging products. So keep in touch with this page and get information about latest anti-aging creams.