All the women who are reading this article have to catch the exciting taste of latest Abaya designs 2015? Well Abaya has been one of the most important parts of cloth for the women personality. In Islam all the Muslim women are strictly restricted to cover their bodies with Abaya in front of the men and while going outside. This form of cloth even completes the women as well. Abaya has been a form of long gown or frock that is often flowing and closed from all the sides. From the past timings the Abaya has been set as flowing because it has stated in the Holy Quran. The women should always wear loose Abaya so that she would not be able to make her body parts prominent for others.
Latest Abaya Designs 2015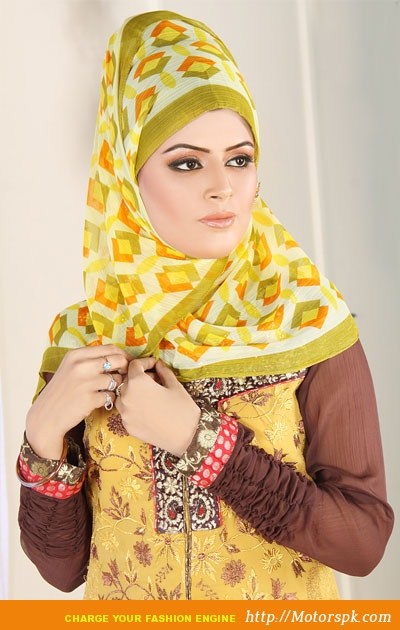 At that time Abaya was just highlighted in black color but as the fashion trends have been changing the styling of Abaya is also taking a new turn. There are many fashion designers and clothing brands that have so far launched many Abaya collections for the women. They are hugely introducing new cuts and hue sin their clothes that has been loved by the women. Furthermore, the Abaya are also made accessible in diverse clothing fabric that includes chiffon, cotton, georgette and others. In addition, the changes have even arrived in color combinations as well that have been set as light and soft shaded for the women such as pink, sea green, sky blue, yellow, orange and light red. However, just the styling and color concept of the Abaya has been changed but the designing of the Abaya has been the same as it was in the past.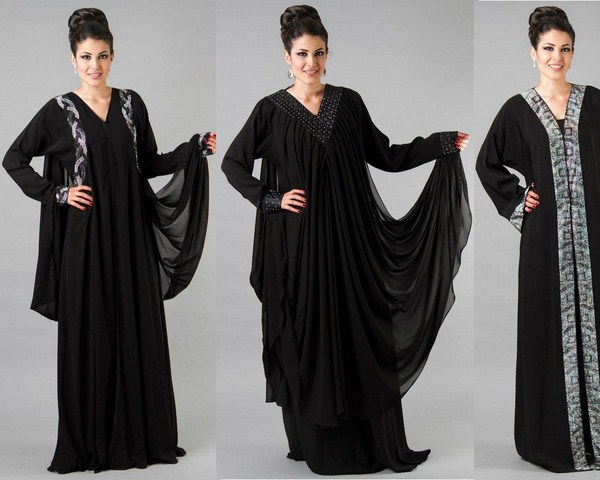 In this article we are sharing some of the pictures of latest Abaya designs 2015. Most of the Abaya even accompany the pocket services as well. In most of the designs the women will discover the little embroidery working and this has been just planned so that it can grabbed the attention of more and more women. All the designs have been decently highlighted that are much alluring and even smartly finished as well.
At the end of the discussion we would just say one thing that all such women who are still away from the concept of Abaya they should get in touch with all such fresh looking designs because at the end this clothing will complete you and your personality.