As we know that Celebration is a part of life and every one wants to get pleasure of these celebration. When it comes to the weddings, parties and different functions girls are above suspicious than all. Gathering and get together is the part of social life but where the girls are not present that function looks so bored because we don't get to see the girls dressing, makeup and latest styles of mehndi. There are so many girls who are in want to get mehndi designs and we are here with the Latest Arabic mehndi designs for hands 2015 images so that you can apply this mehndi at your hands on any function to look perfect and unique at all. As we know that Arabic Mehndi patterns are getting popular among girls with every passing day and are extensively used around the world. Arabic Mehndi layouts were deemed by the nation of Arab around the world since many years ago but now they have got too much attention among the Asian girls and especially in Pakistan it has become a trend to wear Arabic mehndi. This article is specially written for all those girls who are in want to get the latest Arabic Mehndi designs 2015, they can get a variety of Arabic mehndi designs from here which are given under here:
Latest Arabic Mehndi Designs for Hands 2015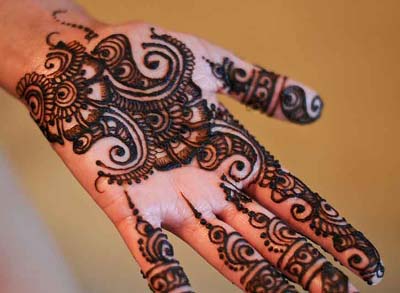 Arabic Mehndi is having a traditional and superb look that is why majority of girls want to wear Arabic henna designs in the current era. On any function, women looks imperfect and dissatisfy without mehndi because it is an amazing way to enhance the beauty of your hands and feet at all. The designs of Mehndi given here are very easy to copy and you can easily make them at your home without having a mehndi artist. So have a look on the above given pictures and get ideas to wear Arabic henna 2015 styles and latest designs . Stay in touch with this page to get more latest mehndi designs at all.