Do you want to find Healthy Diet Chart Menu Plan during Pregnancy? Healthy diet plan play a vital role during pregnancy and keep pregnant women healthy in pregnancy period. A pregnant women need a best diet plan than other ladies because she developing a new baby. She required extra diet for the growth of different body parts of her baby just like brain, bones, skin and hair growth. Here we share with you a simple diet plan below, so follow this and get best result.
Healthy Diet Chart Menu Plan during Pregnancy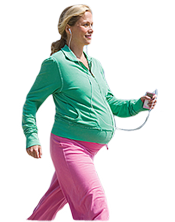 Healthy Diet Chart Menu Plan during Pregnancy is explained here..
Fresh fruits and vegetables:
During pregnancy eat fresh fruits and vegetables in huge amount because it gives you a lot of vitamins and minerals. Some fruits are containing fiber this will help you in digestion and keep you safe from constipation. When you eat fruits and vegetables in raw shape remember that wash very well.
Carbohydrates:
Carbohydrate is must for pregnant women for her health and you can get carbohydrate from bread, potatoes, breakfast cereals, rice, pasta, noodles, maize, millet, oats, sweet potatoes, yams, and cornmeal.
Proteins:
Proteins are necessary for the growth of you baby tissue and placenta and increase your blood volumes you can get proteins from sure eggs, poultry, burgers, sausages and all verities of meat so on.
Calcium:
Calcium is very important for the growth of your baby bones muscle, heart. If you don't have take calcium your baby take calcium from your bones then your bones gets weak. Milk is the main source of calcium so you take three time milk in a day. Beside this calcium found in cheese, forage frais and yoghurt.
Sugary foods:
You should need a little amount of sugar base things just like chocolate, crisps, biscuits, pastries, ice cream, cake, puddings and fizzy drinks.
Water in take:
During pregnancy take a plenty of water and water helps reduce swelling, urinary tract infections and preterm labor.