Good news for Sui Gas users is that now Sui Northern Gas Pipelines SNGPL facilitates you through online bill checking. Now you can easily check your SNGPL Sui Gas Bill Online. Through this system they try to ensure the accuracy in billing system. From a period of time Sui Northern Gas Pipelines Limited can handle this system. They always try their level best to facilitate the customer. Due to this they form different billing criteria for commercial and home usage. In commercial use pressure is too much important in calculation because due to pressure a huge change is take place in volume of gas. Temperature and compressibility factors are also effect on volume in Industrial supply consumers. While in home billing criteria consuming units are taken from meter reading and then these units will multiply with the price that fixed by OGRA. Another important thing is that OGRA define different price of units for different type of users. Through this you are also able to check your previous bills.
SNGPL Sui Gas Bill Check Online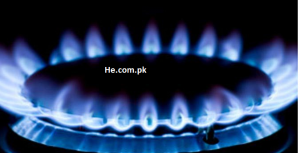 Procedure about check SNGPL Sui Gas Bill Online is given there..
The procedure of checking is that you just enter your bill serial number online on your computer and then just your bill will in front of you. Previous record is also available after this step. For commercial users they just enter Domestic Consumer Number or Industrial Consumers Number to check their Bill Status. If one sees the history of SNGPL then this is one old company that starts as private sector but after one year of its establishment they start working as public limited company. The secret behind their success is that they improve themselves according to usage and requirement of users.