Current circumstances of this country are not easy to live there. That why every individual try to shift himself or with family to migrate some safe part of this world. For this the easiest option are those countries, that are visa free for all Pakistani Passport Holders. During 2018 they give option to submit entry on arrival. Although now they also changed their policies; but still they have safe corner for the nationals of this country. Its not necessary that one must shifted there, these part of world has some best tourism places so one has option to visit them. But be careful in selection because their situations are also not too ideal. So its all depend on you, that how much risk you will afford.
Note: Number of people think that one just need to buy ticket to visit these countries; this is NOT TRUE. They just termed it Visa Free Countries for Pakistani, other wise one need to full fill all documents and other requirement. But these are easy to follow.
Currently

Qatar

is best option to visit through this policy.
African State Countries:

Undoubted local citizens consider that their life can be violated at any time in Pakistan. Even parks are not safe, once there was a time when these type of places were the main source of enjoyment and refreshment for everyone but situation has changed now.
America State Countries:

Moreover, media is showing a bad image. Hence, people travel towards other countries to have a healthy and safe life style. Its all depend on safety where one feel more comfortable.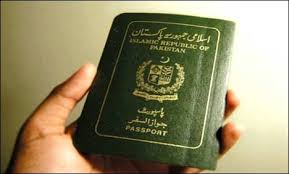 Asian State Countries:


People don't get their basic rights of living even in their own country. They always made efforts to have all the basic needs. Government shows no concern towards people. In abroad, Government fulfills all the basic need of their citizens.
Oceanica State Countries:

These all are the visa free countries option for Pakistani passport holders 2018 on which one can entry their identity on arrival. For the information, there are about 36 countries which do not make this requirement to have visa from a Pakistan so if you want to make a tour to these countries and places, you can to that.
 In Pakistan there is no peace of mind. People have to pay huge amount of bill, taxes and bribe for their living. People are pulling legs on every matter whereas in abroad countries people are more concern about their lives. Hence, everyone wants peace of mind from such poor rules.