Are you finding difficulty to build up your own CV for jobs? In this article we will be mentioning the detail explained answer of the question that how to make or write CV for teaching jobs in Pakistan. Teaching has been one of such professions in Pakistan that is strongly harvesting its roots. This occupation is normally undertaken by the women at higher scale. Sometimes the ordinary and middle class schools does not lend their huge attention at the resume of the candidate but when you are applying for the higher universal educational center then it is vital that the person should make an impressive and well manageable CV. Let's have a look over the prominent and imperative steps that are needed for making the resume for teaching jobs.
How To Make/Write CV For Teaching Job In Pakistan:
Firstly, on the very top of the page the candidate should give away all the details of contact information adding with email address, mobile number and house address. If the person has been switched with more than one email or phone number then he or she can even make such addition as well.
Furthermore, just make the use of simple and plain language headings so that it can even be easier for the person as well. Never make the choice for using intricate style for impressing the interviewer.
In the very third column after giving out all your personal details just enter all the information about your educational life. List down the names of school and college and even the university from where you have finished your education. For better clarification you can even make the addition of placing the address of the educational centers as well.
In addition, don't forget to mention the achievements and accomplishments during the educational beginning. As you have been applying for the teaching profession then you can even mention some of the trainings and experiences that identify your skills and magnitude.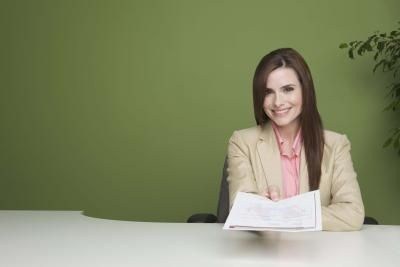 Don't make the use of italic styles in the resume because it may cause complexity for the interviewer to read the CV. Make sure one thing as much you will keep the resume straightforward and simple the more it will come across as moving.
Last but not the least step is that in the very last stage you can even take some sort of oath from the particular working committee for assuring them you will work wholeheartedly and full dedicatedly during the teaching profession.