All fresher graduates can apply for PTCL One-Year Paid Internship Program 2015 Application Form, or Apply Online then this is best place where whole detail is given. Pakistan Telecommunication Company limited is a govt company in the field of communication sector. Few years back a time came when this company fell into lose but because of worker hardworking and officials planning now this company has achieved its peak. The main objective of the company officials is to serve Pakistani people in any case. Let's see we take can example now PTCL is offering a large number of packages in internet and in national and international calls as well.
Pakistan is a under developing country and there are a large umber of people who are unemployed now. So according to the need the youth of Pakistan, Pakistan telecommunication is going to introduce one year paid internship program. The main objective of this program is to give experience of the fresh graduate students from different departments like engineering, management, marketing, finance, human resources and IT. The number of internee's at this is year is 500 students. This internship program is a 1 year program and Pakistan Telecommunication Company limited will give 15,000 rupees to the internees per month. The duration of the internship program is one year right from now.
PTCL One-Year Paid Internship Program 2015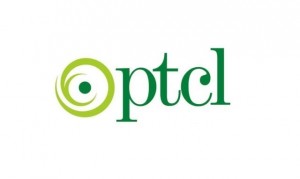 This program was announced by the chief human resources Syed Mazhar Husain, he said "the program is design to develop and enhance the capacity of our youth and we plan to explore such innovative approaches which serve the community in future as well".
The internship will give to those students who will pass the written test taken by the NTS.
Main features of internship program:
The main features or plus points of the internship program are given below:
1)    It is 1 year program
2)    It is paid internship program
3)    15,000 will be paid to every selected internee
4)    Fresh graduates can take experience from this internship program
Telecommunication now becomes the integral part of the social and economic and political fabric of the world. With this new vision and many new opportunities to excel PTCL offers a continually challenging and professionally rewarding experience be it in data networks, internet, and mobile network, finance or sale management.
If we look in industry we will come to know that without experience no one is ready to give job to the fresh graduates of Pakistan they must Apply Online or submit Application Form for PTCL One Year Paid Internship Program 2015. So I think it's a good opportunity given by Pakistan Telecommunication Company limited and every one should to take advantage from this offer.