After seeing the demand for LED TV cover, a newly appliance covers making brand COVERS MALL has decided to customize them. Yes, the work of this brand is appreciated in the market and its reason is really simple that they are trying to make an up to mark product. Furthermore, the customer's reviews on their Facebook page shows that they are satisfied with their work. So, if you are in search of an LED cover, then this is the right spot where you will order it. Generally, there are many benefits to this item as it will protect your appliance from the dust. Especially at the time of cleaning, most of the family switched it off and want such a product that protects it from the dirt. Apart from this, you can also use it anytime you want.
LED TV Cover Price in Pakistan:
The price of LED TV cover is depending on its size. But here we mentioned the rates of most useable sizes that are 32 Inch, 40 Inch, and 50 Inch.
32 Inch: 750
40 Inch: 850
50 Inch: 1000
Other Sizes also customized on customers Demands
How to Order?
You can order this cover by calling at their number, or else one will also visit their Facebook page to get your product. Both of these options are mentioned as:
Stuff Used for this Cover:
Basically, this cover is in double cotton fabric with inside foam filling. That's why this is easy to wash to and one will use it for a long time.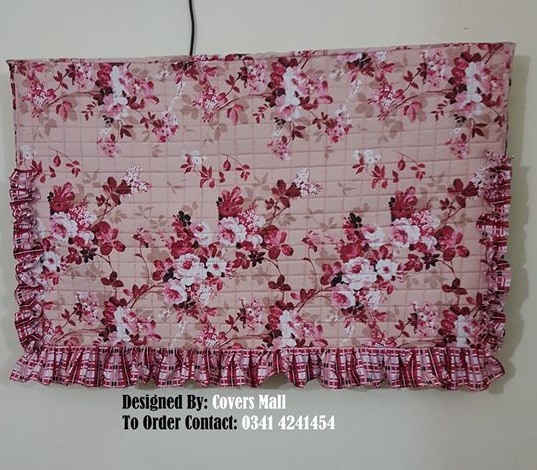 Note: Many more designs are also available.
Prints:
The above is the original pic of this cover. But, apart from this many other prints are also available and COVERS MALL provides all of these designs on customer's demand. Oh, it's just outstanding that u get a customized product in a selected print.