In biggest province of Pakistan Budget 2017 18 has already been presented up. In Punjab, some of the rates goes down and some of the rates and prices of products went up. So what are original stats; is explained below: Details of few of the statistics of Punjab Pakistan budget that is valid for 2017 and 2018 is explaining below: First of all, taxes on mobile phone subscribers have been reduced. This time we have seen a cutback in the withholding tax. The Punjab government has made decrease in the Federal Excise Duty on all of the telecom services. It is also according to proposed copy that WHT or you can say income tax on the mobile phone subscribers, it has been reduced from the percentage of 14% to 12.5%. This is really positive step by this government through which an ordinarily person also get benefits.
Wages:
Ad-hoc relief kind of allowance has been added in the basic salary on all of the public sector employees. Minimum wage will be increased to 15,000 rupees.
Tobacco:
The excise duty on cigarettes has been increased, that why their rates are going more up
Cosmetics:
Prices of beauty products include cosmetic and perfumer etc also rise, that effect on ladies.
Automobiles And Cell Phones:
It is notified by the government that they have slashed down the rate of customs duty on all of the import of smart phones. It is decreased from Rs1000 to amount Rs650 and this cut down will be implemented in Budget 2017-18. People will see decrease and reduction in withholding tax related to the received mobile phone calls. Because of this the prices of smart phones and mobile calls have come down.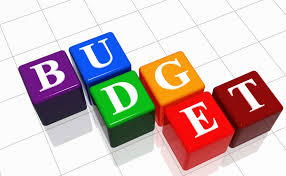 Communication  Network:
The rate of sales tax on the mobile telephony sector, has now brought down to about 17%. This positive decision will put up a positive impact on the 140 million in number mobile phone users present in Pakistan.
A slight amount of pay increase is witnessed by the Schoolteachers and college lecturers and also by the university professors. They have slammed this decision of government and made a demand to increase and rise their salaries. This time their salaries are only increased by 10% which is quite low. If we compare this salary increase with the massive inflation then it is just a meager increase.