In this article we will be highlighting all the main and prominent facts about Lahore metro bus service project details and pictures. Firstly before starting with the details we would like to mention about this service. This service of metro bus has been started by Chief Minister of Punjab Shahbaz Sharif in Lahore. This service has been just highlighted for offering convenience and transport easiness to the people.
Lahore Metro Bus Service Project Details, Pictures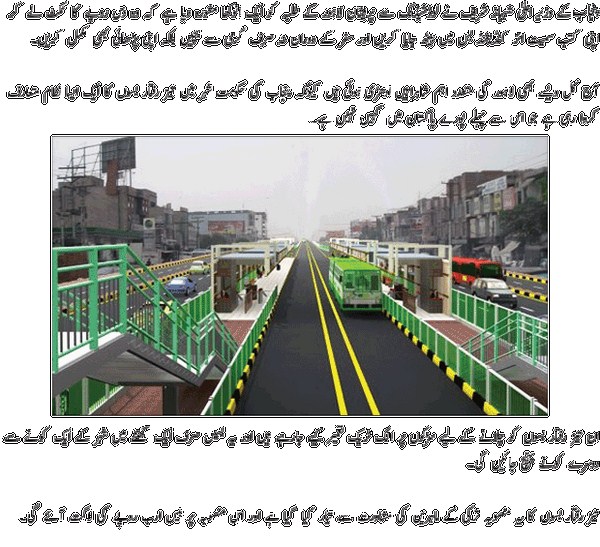 LAHORE METRO BUS SYSTEM:
This bus system has taken place in Lahore, Pakistan. This project has been started by Chief Minister of Punjab with the combined supervision of Istanbul. When this project was all came to end, the bus service was started that runs for 32 kilometers in the whole Lahore City from Kahana to Shahadra. This even helps the people of Lahore to identify this service. The Mayor of Istanbul Kadir Topbas has gifted almost 100 buses to Pakistan for expanding this service within their country. Chief Minister of Punjab has given the deadline of December for getting over with this project. On 25th December this bus was even run at the test drive as well from Gajjumata to Kalma Chowk. The driver of the bus was himself Shahbaz Sharif who drive the bus from Chungi Amar Sidhu to Gajjumata.
STRUCTURE OF METRO BUS SYSTEM:
The buses can accommodate maximum 150 passengers. In addition, this bus will be all revolving within the ticket system and will even be accompanied with the one security guard as well for controlling any disturbance in the bus.
ROUTE PLANNING FOR METRO BUS:
In the very beginning of the Lahore Metro Bus System, just two buses will be travelling in the whole city. One bus will be running at the route of Ferozepur Road while the second will be running at Multan Road. In addition, this bus will even be taking control over the people of Bati Gate as well. There will be almost 27 stations on every 32 kilometers. As the Istanbul has gifted 100 buses but because of some complications just two of them are being used and rest of the buses will be used in the month of January. The total amount that has been spending over this whole project has been Rs. 21 billion.
Well we are sure that just like all other highlighted services of Shahbaz Sharif this service will also be appearing as for the benefits and helping hand of the citizens.