Analysis Overview 2016: Cement Industry is one of the most important and influential industrial sector of Pakistan that have a major role in the socio-economic development of Pakistan. Due to the existence of raw material this industry is gaining its position day by day. It is found that the natural reserves for the clay and limestone will hopefully endorse this industrial sector for more than 50 years. However, from the last few years the cement sector is consumed only 50% of its installed production. At the beginning, the annual production of the cement was just 3lacs tones a years, but with the passage of time annual production increases at an enormous rate. Moreover, this industry has also witnessed its ups and downs but steadily this sector has got its buoyant over again.
 Cement is presumed as one of the special products which require a sophisticated infrastructure and the location of the production. Hence, the cement industries are located near mountainous areas that are enriched with iron, clay and mineral capacities. In past there were just 4 major cement industries that played a major role in growing the Pakistan's economy and these were located at Karachi, Dandot, WAH and Rohri.
These days very advanced processes are being used in manufacturing of cement which also has a strong impact on the economy of Pakistan as these processes doesn't require any maintenance cost also don't require any replacement of parts.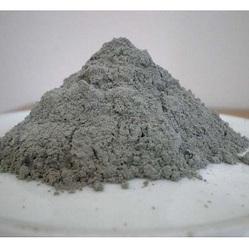 In the Asian region, Pakistan is in the list of producing good quality cement due to this it is highly demandable in Middle Eastern Countries like Africa, Sri Lanka, Afghanistan and India. So, to increases the export processes, most of the cement unit resides in the Karachi. Currently 27 cement industries are running and playing an essential role in enhancing the economy of the country thus contributing towards prosperity and growth.
It is assumed that in the upcoming years the production rate will increase enormously. Though, this important industrial sector is still facing a number of problems especially in the light of anticipate resultant surpluses. Hence, there is a need to consider important factors to make it sustain this sector such as per capital consumption should be increased, beating new markets of export and most of all need to deal with high energy cost.