Village life has its own charm, beauty as well as has its own traditions, values and customs. This kind life is enriched with calmness, relaxation and is full of peace. In English essay on Village Life in Pakistan with quotations is best to write and read for students of class 2nd year and 10th class. Almost all villages have the same rituals and beliefs but every village follows its own way of living. The best thing about the people is that they still have brotherhood feelings. In case of sorrow or happiness they are always seen united as one community and solve the problems of each other. The environment of villages is very clean and pure so the villagers are enjoying fresh air.
The belonging people are very loving, pure, honest, brave and hardworking. They wake up as the sun rise in the morning and come back to home as the sun sets. They have their own ways of living because they don't adapt others life style they have own uniqueness which attracts others. Majority of the inhabitants of villages are associated with the farming. Very few of them do pottery and painting.
The women are much trained in handicrafts arts, they do home based work and sell them. Food habits in villages vary from village to village but they take pure food which depicts the healthy life style. In addition, people who are living in villages enjoy more life because of the healthy environment.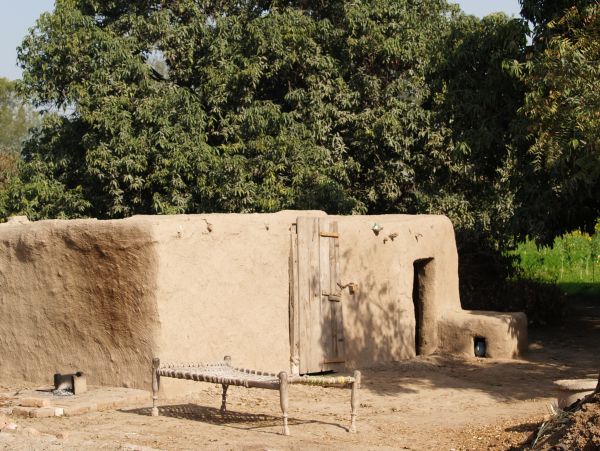 Though this life has very good points but the people of villages are not able to enjoy the basic needs of life. These areas are not developed as cities. In cities people can enjoy all the basic necessities of life such as they have modern means of communication whereas in villages there is no such concept exist. This is an emerging trend soon villagers will also able to enjoy the latest technologies.
There, the condition of hospitals and health centers is very poor. Therefore, the villagers have to travel a lot to get proper medication and for this they also face numerous difficulties. As the transportation system is also not good in villages. Quality of education is also very poor. Educational institutes in villages are very limited and the existing ones have very poor environment.
They are always considered as the relaxing places but it is recommended that both local bodies and government of Pakistan should focus on some useful programs. Education level should be improved and should build more educational institutes. Roads should be made so that the villagers easily avail the remote opportunities. Most of all the problem of electricity problem should be removed so that they avail all the basic needs.