This is best place from where you can find NA-105 Gujrat Results; and information about Candidates. This year it will accept that in NA-105 Gujrat Ch.Pervez Ellahi vs Ahmad Mukhtar face each other. This is most important seat for both parties because at this seat top players of politics face each other. Although a long discussion takes place for seat adjustment but at this seat both parties stands. This is native seat of both candidates and both done a lot of work in their areas. At this seat Zeb Butt of PML-N is also contesting in coming general elections 2013. But the original and close competition will held between PPP and PML-Q. If one sees the area of NA-105 then it will cover Gujrat City, Shadiwal, Hunjrai, Fatehpur, Kunjah, Madina, Sukhas, Khojianwali, Mangowal, Ghakhra. So it will a mixture of city and rural area. Another important thing is that during previous years both are minister of same government so both take advantage and invest on their supporters. Hopefully a close result will announce at end and peoples chose right person for them.
Ch.Pervez Ellahi vs Ahmad Mukhtar NA-105 Gujrat Results,Candidates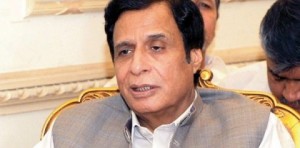 Ch.Pervez Ellahi vs Ahmad Mukhtar NA-105 Gujrat Results, Candidates are given there..
NA-105 Gujrat Candidates List:
1: Former Chief Minster Pervez Ellahi PML-Q
2: Ch. Ahmad Mukhtar PPP
3: Zeb Butt of PML-N
If one see the results of previous election then at this seat Ch. Ahmed Mukhtar from Pakistan Peoples Party get 79735 votes and Ch. Shujaat Hussain from Pakistan Muslim League (PML-Q) get 65738 votes. So PPP win this seat and according to roles of seat adjustment this year only PPP candidate stands for election from both parties. But PML-Q decides to participate from this seat due to native area. So both candidates try their level best to win this seat.
Prediction:
Two strong candidates face each other on this seat so it's impossible to say something about the winner. But both parties support their candidate and try to get this seat so the Election Day decides about the winner.