Now tickets distribution committee of PTI announced the PTI candidates list 2013 for Balochistan and KPK. PTI chairman Imran Khan led this committee after protest of their workers who are not satisfied about expected candidates. Committee members discuss every aspect of candidates and the person who is superior in constitutes get ticket. This time Couple of new faces also gets party ticket because officials of PTI always said that youngsters and new faces change this country. Through hard working and commitment they play an important role in the progress of Pakistan. In KPK position of PTI is quite strong, pathans love Imran khan. His fame increased after assurance that he will complete against militant operation. KPK peoples though that Imran khan is the only person who minimize drone attacks and well manage the other conditions. He also done seat adjustment with Jamate-Islami in this province and it will effective for both parties. So hopefully he gets seats from this province. Imran khan also participates from NA 1 Peshawar-I and at this seat he face one strong candidate of ANP. So it will accept that very close results will announce from various seats.
PTI candidates list 2013 for Balochistan & KPK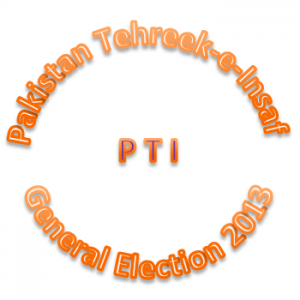 PTI candidates list 2013 for Balochistan & KPK is given there..
PTI candidates list 2013 for KPK:
NA 1: Peshawar-I     Imran Khan
NA 2: Peshawar-II     Khalid Masood
NA-3: Peshawar-II     Sajid Nawaz
NA-4: Peshawar-IV     Asad Gulzar Khan
NA-5: Noshehra-I     Pervaiz Khan Khattak
NA-6: Noshehra-II     Azizullah Jan
NA-7: Charsadda-I     Fazal Muhammad Khan
NA-8: Charsadda-II     Anwar Taj
NA-9: Mardan-I     Nasir Khan
NA-10: Mardan-II     Ali Muhammad Khan
NA-11: Mardan-III     Mujahid Ali
NA-12: Swabi-I     Anwar Haq Dad
NA-13: Swabi-II     Asad Qaisar
NA-14: Kohat     Shaheryar Afridi
NA-15: Karak     Shamsur Rehman Khattak
NA-16: Hangu     Khayal Zaman
NA-17: Abbottabad-I     Muhammad Azhar Khan Jadoon
NA-18: Abbottabad-II     To be confirmed
NA-19: Haripur     Raja Amir Zaman
NA-20: Mansehra-I     Muhammad Azam Khan Swati
NA-21: Mansehra-II     Nawabzada Sallahuddin Saeed
NA-22: Battagram     Niaz Muhammad Khan
NA-25: Dera Ismail Khan Tank     Dawar Khan Kundi
NA-26: Bannu     Mutiullah Khan
NA-27: Lakki Marwat     Col. (retd) Amirullah Marwat
NA-28: Bunair     Mian Moinuddin
NA-29: Swat-I     Sher Afgan Khan
NA-30: Swat-II     Jamal Nasir
NA-32: Chitral     Abdul Latif
NA-33: Upper Dir     Muhammad Nawaz Khan
NA-34: Lower Dir     Muhammad Bashir Khan
NA-35: Malakand     Junaid Akbar Khan
On the other side PTI also make a strong party structure in Balochistan. Their intra party elections play an important role in their strength. On couple of seats they also done seat adjustment, this will also be useful for their party. In this province they also give tickets with a lot of consciences. In this province their majority of tickets holders are new face. In this election they try to groom their new looking candidates and their major task is to give tough time to opposite candidates.
PTI candidates list 2013 for Balochistan:
NA-259 Quetta: Qasim Khan Suri  President Baluchistan PTI
NA- 260 Chaghi/Mastung: Karim Dad
NA-261 Pishin: Nawab Khan
NA-262 Kila Abdullah: Faisal Bari
NA-263 Loralai: Muhammad Dawood Khan
NA-264 Zhob/Kila Saifullah: Akhtar Mandokhel
NA-265 Sibi/Kohlu: Babar Marghazani
NA-266 Nasirabad: Mir Aurangzeb Jamali
NA-267 Kachhi: Muhammed Azam
NA-268 Kalat/Mastung: Muhammad Faisal Baloch
NA-270 Awaran/Lasbella: Nawaz Burfat
(Provincial Assembly baluchistan)
PB-1 Quetta I: Shakeel Ahmed
PB-2 Quetta II: Jaffer Khan Kakar
PB-3 Quetta III: Syed Bismillah
PB-4 Quetta IV: Abdul Bari Barech
PB-5 Quetta V: Muhammad Ishaque
PB-6 Quetta VI: Syed Zahoor Ahmad
PB-38 Mastung: Muhammad Faisal Baloch
PB-39 Chaghi I: Abdul Shakoor
PB-7 Ziarat: Mir Javed Ahmad Khan
PB-8 Pishin I: Asghar Khan Panezai Adv
PB-9 Pishin II: Saeedullah Khan Kakar
PB-10 Pishin III: Syed Jaffar Ali (Also Our Social Media Team Member)
PB-11 Killa Abdullah I: Nazeer Ahmed Achakzai
PB-14 Loralai I: Muhammad Ashraf
PB-15 Loralai II: Syed Qurban Ali Gharshin
PB-16 Loralai III: Jehangir Khan
PB-19 Zhob II: Muhammad Dawood
PB-20 Killa Saifullah: Dawoodullah
PB-21 Sibi I: Babar Marghazani
PB-22 Sibi II: Abdul Latif
PB-23 Kohlu Agency: Mir Naseebullah Marri
PB-25 Nasirabad I: Godha Khan Huwani
PB-26 Nasirabad II: Khan Mohammad Jamali
PB-27 Nasirabad III: Faisal Khosa
PB-28 Nasirabad IV: Mohammad Ali
PB-29 Nasirabad V: Qurban Ali
PB-30 Kachhi I: Mohammed Azam
PB-36 Kalat I: Imam Buksh
PB-44 Lasbella I: Ghulam Murtaza
PB-45 Lasbella II: Nawaz Burfat
In this election people build a lot of hopes from this party. Majority of Pakistani peoples are dis heart from previous government because they get various chances. So PTI announce that they show changes in couple of months. So it will accept that few changes are occur in Pakistani politics so must cast their vote and participate in this election.