The problem of unemployment in Pakistan is on the vast scale. It is not confined to Pakistan or developing countries along but certainly it is more serious and pronounced in developing and under developing countries of Asia, Africa, South and Latin America etc. Pakistan is the largest country in terms of population and manpower, but because of the lack of proper opportunities for employment there is a huge waste of manpower. There are skilled, intelligent, willing and trained hands but there are no suitable jobs for them. Unemployment in Pakistan causes frustration, alienation, indiscipline and crime among the people, especially among the educated men and women. Because of increasing unemployment there is appalling poverty, backwardness, social evils and crimes. The number of the unemployed men and women registered with the hundreds of employment exchanges is ever on the increase.
Unemployment In Pakistan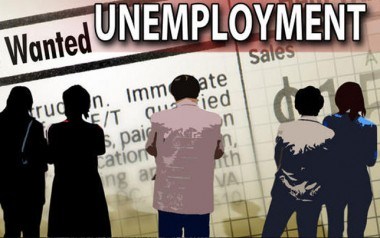 REASONS OF UNEMPLOYMENT:
The two main reasons of this chronic and unmanageable problem in Pakistan are rapidly increasing population and defective education system. With such a huge population, Pakistan finds it difficult to make any significant success in the areas of employment, alleviation of poverty and backwardness. This is a factual but sad commentary on our present education and training system and institutions. We need urgently a system of vocational education which is both competitive and make friendly. The schools, training institutions and universities should provide quality training and education and not just produce degree and diploma holders in drovers. About 80 percent of educational institutions are under the government. Our schools and technical institutions do not equip the students properly to suit the market demands.
STEPS TO CONTROL UNEMPLOYMENT:
Recently, some useful steps have been taken to reverse the trend. The UGC has introduced such vocational subjects like advertising, marketing, travel and tourism etc along with regular courses at the graduation. This will result in reducing the gap between education and industry and also remove unemployment in Pakistan to some extent. Education for its own sake is not desirable. It should be for employment and earning. At such, higher education in many cases is simply a waste valuable resources which a developing country like Pakistan can hardly afford. The indiscriminate expansion of education at college and higher levels should be discouraged. More attention should be paid to elementary and secondary education along with vocational education. We need more of technical education than liberal and theoretical education. In this way, the problem of unemployment in Pakistan can be solve.