Tycoons who are doing transportation business have a deep look on this model Yutong Bus Price in Pakistan 2023. Some companies are still using other buses but now the trend has been changed and passengers prefer to Yutong company bus because their comfort level is much high while they are also giving proper security on all buses. Like, every vehicle, they have made has emergency gate because sometimes when passengers face an incident then they can exit the bus from the emergency gate. Moreover, for the entertainment of the traveler's latest android panel has been installed. Further, this company is not assembled in Pakistan and importing from another country.
Yutong Bus Price in Pakistan 2023:
Many big names have already using Yutong buses for long distance traveling and they shifted on them in no time. Though the local made buses are affordable than the Yutong Bus price in Pakistan 2023 but they are far behind in comfort ability too.
| | |
| --- | --- |
| Yutong Bus Model Year | Price |
| 2023 | About 78 Million Rupees (7.8 Crore) |
This bus manufacture has electric busses in their line too. Few of these famous E-Vehicles are in table. One can drive through electricity but these variants have not been imported in Pakistan.
| | |
| --- | --- |
| Model | Seating Capacity |
| 1 | T13E |
| 2 | E12 |
| 3 | ZK6890BEVG |
| 4 | U12 |
| 6 | E10 |
| 7 | ICE12 |
| 8 | E15 |
| 9 |  E11 |
 Some popular models of Yutong Company coaches and big buses are listed but their rates are in secret because they are importing from a neighbor country but govt charge a huge custom duty on in that cause much rise in their price.
| | |
| --- | --- |
| 1 | ZK6128H |
| 2 | F12 PLUS |
|  3 | ZK6138HP |
| 4 | ZK6122H9 |
| 5 | T12 |
| 6 | ZK6122H9 |
The most usable category is of inter-city buses on which one can travel from one city to another. Many other like School buses, Airfield Buses, and some special bus of this brand will expect to import in Pakistan too.
Yutong Bus Dealer in Pakistan:
The formal dealer of yutong bus in Pakistan is not running. But, Master Motors seems to be a major or reliable dealer of Yutong Buses. Anybody can visit or contact them:
Number is 021- 34720101(Call for the basic knowledge)
Yutong Bus Service in Pakistan:
Specifically, Youtong has not any of terminals in Pakistan. But all of central names of this transport have these buses for long travelling. So, one will enjoy their service by making sure that this bus on your route or not.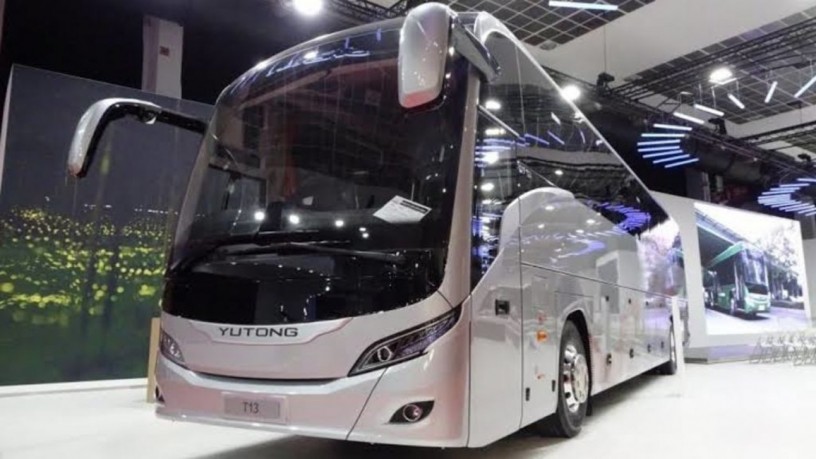 Right now, the production of this top company buses is doing in one of Pak friend country. Rumors are that, their local assembling will may start in coming year. If these speculations will true, then the overall Yutong Bus price in Pakistan 2023 Model will decrease. Or if govt will take control on the custom fee then it will also come in purchasing capacity of average transporters too.