Best Pakistani Male Clothing Brands In Pakistan are as follow down here but first let us talk about Pakistani Male Clothing Brands. These brands are getting popularity not in Pakistan only but worldwide because Pakistani designers has its own elegance. Pakistani Men's Fashion clothing have a lot of worth to be consider because designers worked very hard to earn worldwide repute. Many of Pakistani Men's brand is competing with the international standards because of their quality , stuff, designs and large variety they are getting fame all over the world.
Top 10 Pakistani Male Clothing Brands
Amir Adnan is known as the Pakistan's first international menswear because Amir Adnan re-introduced the Sherwani to the Pakistani market into modern fashion. Amir Adnan target market is totally upper class, their flagship Store is in Karachi with the domestic stores in Lahore, Multan, Faisalabad and Islamabad. Recently it is also launched in India with the name of Fuel.
Contact:
Shop G-9, siddique Trade Centre
72 Main Boulevard, Gulberg
Tel: +92 42 35879837
2) Junaid Jamshed: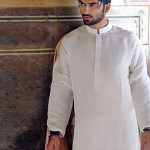 Junaid jamshed make their goodwill in the Pakistani market in very sort period of time that is just 5 year and famous for fashion designer wear for men and women with a different and wide range of products. its 1st fashion outlet was established in 2002 and now in 2012 it has a large number of outlets in cities like Rawalpindi, Islamabad, Lahore, Sialkot etc. Its exclusive products including formal kurta, salwar kameez, and woven kurtas and chappel for men is famous all over the Pakistan. It also has a complete range of groom products like sherwani, turbans and khussas.
Contact:
FORTRESS-02     Shop# 5,6 Near,Joy land. Fortress Stadium.
3) Ammar Belal:http: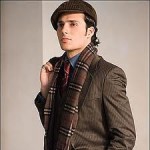 Ammar Belal has launched his ABCD casual wear which is of American Born Confused Desi to capture the big market of Pakistan. Ammar belal came to the market analyzing the gap that Pakistani people demand designs and quality with foreign fashion taste so this gap analysis give them a unique idea and a big market.
Contact:
Xinhua Mall Xinhua Mall, Mian Mahmood Kasuri Road Hussain Chowk,
Gulberg Lahore, Pakistan.
Tel: (92-42) 587-9764
4) Deepak Parwani: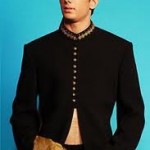 He is more famous in men's dresses designing, Deepak is very hard working and stand in the que of those designers who work hard to give and develop the men's fashion in Pakistan. His signature is by the name of himself "Deepak Parwan". He take a part in many national and international fashion shows and also a winner of LUX and Indus style awards.
Contact:
Outlet 01, 16-C, Zamzama Commercial Lane, D.H.A. karachi, , Sindh, Pakistan
Tel: 92-213-5877371
Munib Nawaz brand was established in 2003 and then got commercial and critical approval. This is the brand which won " Pakistan Style Award" in the year 2007 and also the only who won 5 consecutive nominations at the " Lux Style Award".
Contact:
Shop # 3, Plot # 2-C, 9th Zamzama Lane, Phase V, DHA, Karachi.
Tel: +92-321-2799996
6) Aijaz Aslam: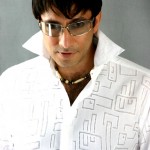 Aijaz Aslam is doing business in both ethnic and western, he is always seems to be very keen to take a forward step in introducing the new fashion ideas in Pakistan. this brand has a product line of embroided sherwani, kurta, traditional groom couture and wedding accessories like turbine, shwal and vivid scarf for men.
Contact:
Shop No. 3, Building No. 8-C, 4th Zamzama Commercial Lane, Phase-V, DHA, Karachi
Tel: +92-21-35871402
7) Stoneage: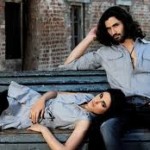 Crescent Bahuman Ltd has a sub brand Pakistani Fashion label, Its first branch was established in year 2006 and then has been ranked as number one venturing through Lahore, Karachi, Islamabad, Rawalpindi, Multan, Sialkot, and Faisalabad. Stoneage has Accessories, Shirts, leather goods from outerwear and knitwear.
Contact:
Shop# 43-L, M.M.Alam Road, Near Mini Market, Lahore.
LandLine #: 042-5717922
These are the Top 7 Best Pakistani Male Clothing Brands In Pakistan, which is your favorite let us know.