Summer Fashion Trends For Men 2015 as summer has already in our country so say good bye to the old fashion style and say hello to the latest summer fashion trends. Fashion is something which is a need of every one whether it is male or female but if we go back to some years then the fashion concept is totally for the females but now it is not struck only to the female but also male. Fashion of every country depends upon the culture, environment and individuals personality of that country.
In summer half sleeves t-shirts, casual shirts, polo shirts are preferred by the people of Pakistan, In summer Fashion trends mostly lite colors are getting popularity due to the hot season so all the designers try to design the new fashion of summer in lite color. As climate begins to warm so the latest trend is of short suits. It is of two piece and have a choice of a trouser depending upon the occasion. This trends may be reminds you of the old days of your schooling life but designers focus is only towards giving a sophisticated look to every men and don't forget to check the material of the short suits when you go for buying this because this fashion is for summer so don't go for wool or any of the other heavy fabrics, your choice should be of cotton and linen.
Summer Fashion Trends For Men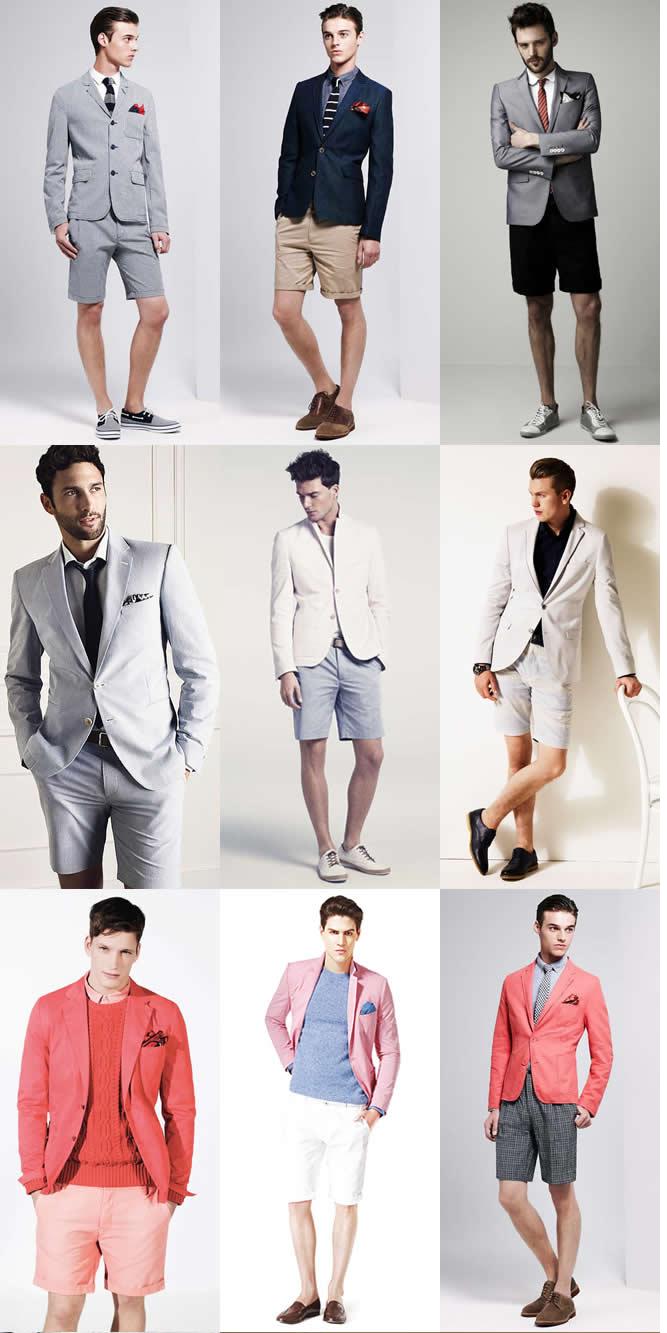 If you are not ready to wear a coat of Shorts then there is also a choice of Some cool jacket as it is shown in the above pictures but the designers recommend a three piece short suit. You may wear a coat in contrasting colors as camel and navy, blue and red, white and pink these are the perfect colors schemes for this summer. And yes remember this summer trend is not for those who feel embarrassed with naked legs. This short suit is more exciting hen your other summer outfits but condition is that it is tailored in a perfect way according to your body.
Here down are some more new fashion clothing in t-shirts and jeans as these are the mostly likable wear in the whole Pakistan so designers cannot step back from this tradition too if they want to survive in the market. so have a look on these too.
This Summer Fashion Trends For Men 2015 is design while keep in mind the new thoughts and thinking of the young generation of Pakistan.