It's time to explore the new and latest Velvet Sherwani designs 2021. This fabric which we call it velvet name, it has become big in demand. Now the formal dresses for the groom and for boys who want to attend formal and wedding functions, they like to make their sherwanis in this fabric. This looks royal; as well it gives the most decent look. The presence of embroidery on them further enhances the look of these formal outfits for men. Men can wear shalwars or trousers, they can wear Churidaar pajamas with these heavily embellished dresses. If any men have their wedding in the coming months if you will attend your friend's marriage in Pakistan and you have not decided which fabric you should choose on your sherwani, then it is this velvet fabric designs which you can choose in 2021.
The designers of Pakistan are doing the handwork on these pieces, that look more attractive. They are avoiding the use of cut Sitara work. This fabric can retain your outfit for a longer time. Moreover review the details that in what colors and in what styles you can make this outfit more of the exemplary looking one:
Velvet Sherwani Designs 2021:
Especially, for men wedding in Pakistan, now velvet sherwani designs 2021 is considered a favorite and most wonderful attire of groom. Few classic pics of them are there in the gallery.
One of the best brands from where you can obtain the latest design of Shervani for a wedding is Junaid Jamshed J. These days, we are seeing that these sherwanis are made up to a minimum length. They are not much longer and they are not much short. It is better if grooms will have their dress-up to knee length. Do use dark colors, meanwhile going for the
Royal Navy Shade
Aqua Blue Color
Bottle Green Color
Grape Color
Navy
and Ox Red Blood Color
Fire Orange
Wine Color
Red wine colors. These are the main colors that can perfectly be used in these sherwanis.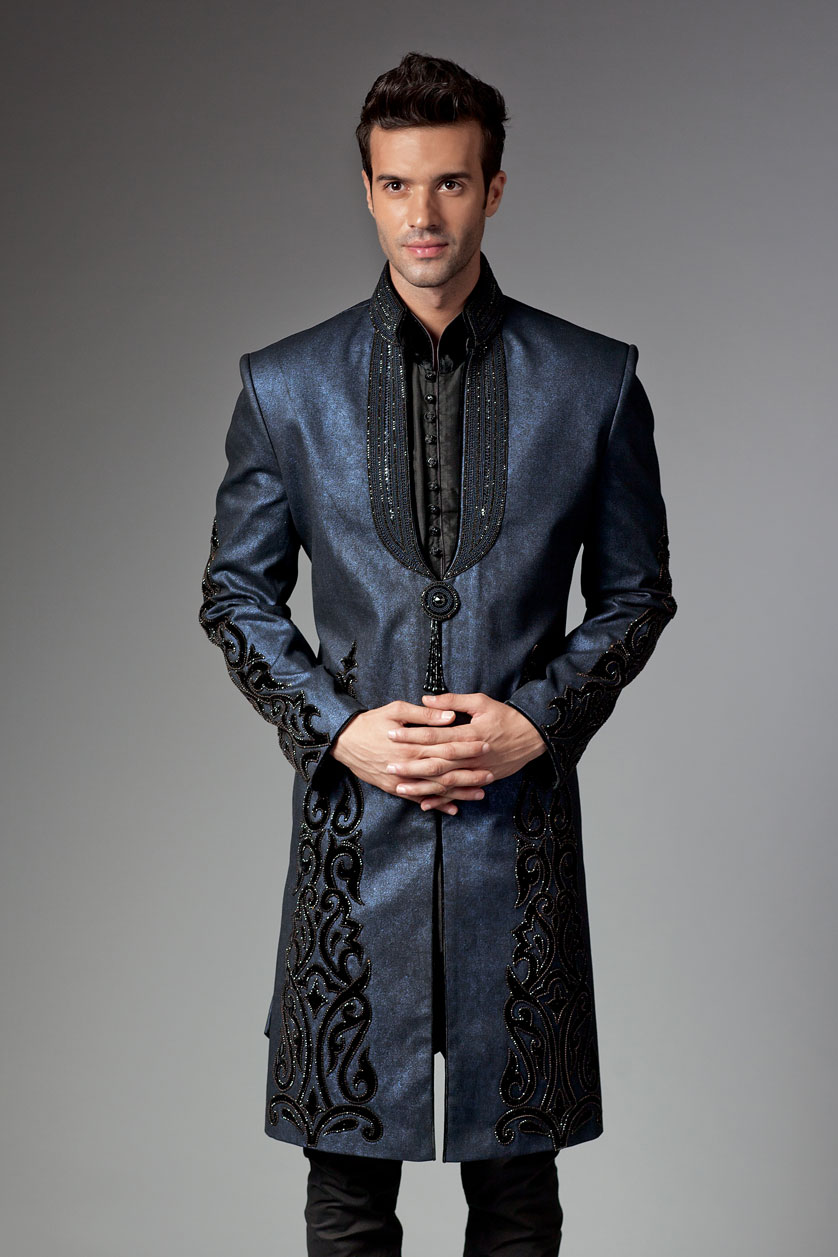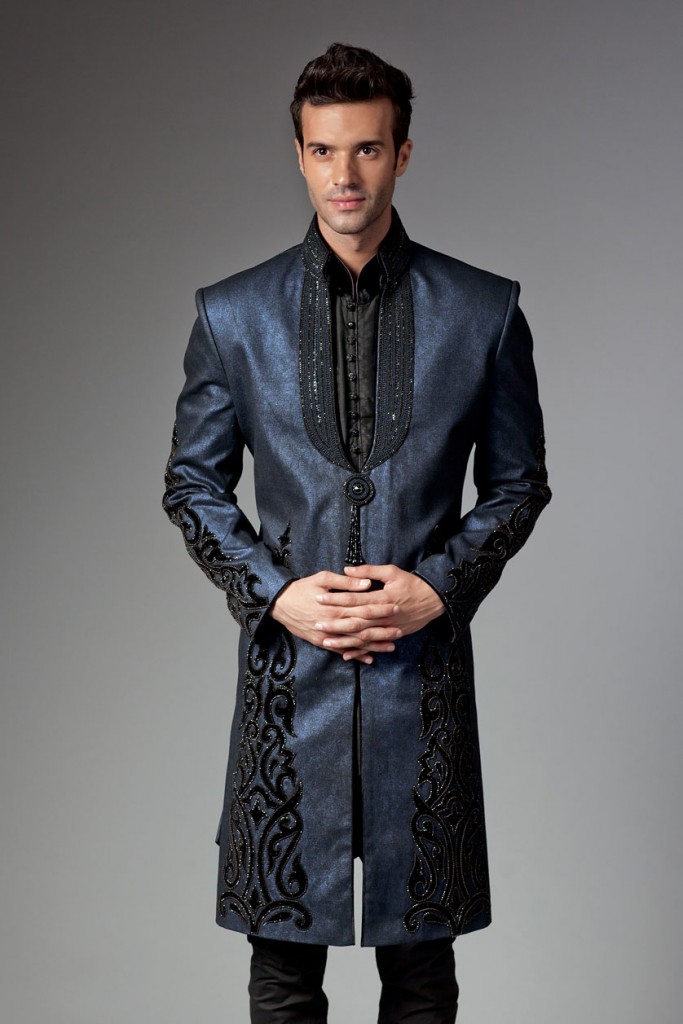 Images Gallery:
It is the color scheme, it is the main embroidery work present on your groom wedding dress that matters. Do not make your velvet sherwanis extremely embellished. Have the fancy work on the collar part, a little bit on the sleeves section and the rest of the wedding wear dress will be kept and remain simpler. These are most suitable ideas in Pakistan. Have a look at the pictures and finalize which Sherwani designs in Velvet fabric you are going to pick for your wedding day in 2021! Probably one will remember it for long time.