Warid is only company that introduced the first time latest service in the history of Pakistan is known to be 4G LTE service. Now this time this service is started in the free trial basis but there are so many people they don't know how to use Warid 4G LTE Trial Internet free service in Pakistan and they asked about how to use this advance technology on their smart phones. This company started this service before a week but PTA (Pakistan telecommunication Authority) doesn't permission because they said this company doesn't jump directly 2G to 4G technology. Remember that Warid is only company that is not participating in 3G and 4G technology but Warid directly advertizing this services but now this time they talk with PTA and launched the free 4G internet service in all over Pakistan.
There is very simple methods to Warid 4g LTE trial internet free service but customer must having 4G supported Smartphone and enable this service on their cell phone and must living in their converge area and must be eligible to use this service.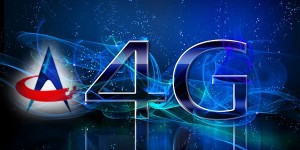 These methods are including
Customer must having Warid postpaid or prepaid SIM.
Must living in converge area where this service is available.
Now this time is really needed to use this service must upgrading their SIM into 4G LTE service.
To check their converge area and location just type 4G and send to it 5555.
This 4G LTE service is started internally in different kinds of big cities including, Karachi, Islamabad, Faisalabad, Lahore, Rawalpindi and Gujranwala and after the great achievement in those cities and launched this free internet 4G service in other cities of Pakistan. Before this Warid users sees disappoint because they are only left that not get benefit from such kind of fastest mobile internet. But now their happiness is going to its peak because its time for launching of Warid 4G LTE Trial Internet Free Service in Pakistan so How to Use it is necessary to understand so they get ready to enjoy these services.