Detail of Ufone Offer to Call UK, USA & Canada in 1 (One) Paisa per Second is available here. Now first time it's possible to make call in these low rates to these countries. A huge number of Pakistani peoples and students are living abroad especially in these thrice countries. So all of their related persons must contact them through phones and in past it's too much expensive. This offer is valid for both mobile and landline numbers. This is one best International Direct Dialing (IDD) through which any Ufone users can take benefit.
Subscription Procedure:
One just dial *2288# form his mobile phone and within few minutes this offer will subscribe. After its subscription a conformational message is also sent to related person.
Charges:
At time of subscription only Rs.4.99 +tax will detect from total balance on time. After this 1 paisa per second will detect from your account.
How to Unsubscribe this Offer:
In case of unsubscribe one just dial *2299# from mobile and then at time if request it will unsubscribe. There are not any charges for Unsubscribe of this offer.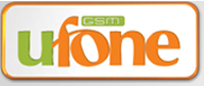 Terms and Conditions:
This offer is available for only prepaid customers.
These rates are not valid for calls to Alaska, Hawaii, Puerto Rico and US Virgin Islands. In case of Calling to these places charges are detected as per normal tariff.
This offer is not applicable for mobile number of UK for UK only landline numbers are included. While for USA and Canada both landline and mobile numbers are include.
This is one best offer for these three countries. Till ending date for this offer is not announced so one has enough time to take benefit from this offer so must subscribe it.