Yes, all of these features are present in this smart phone. Get this convenient to use Qmobile model in just few thousand rupees. Lots of entertainment and informative features are inducted in this one. Its browsing and media applications are wide in range. Because this comes with a quality, it is an entertaining one so far in the market. Though it does not have 4G and radio but you can still consider this phone as it is loaded with numerous other features as well. People are always very much keen in keeping their backup alive for the android phones because they very well know that messing with it can cause the failure to the operating system and in such cases the date and the useful content of the mobile phone can be lost and will be very much difficult to recover and in some severe cases it simply becomes impossible to recover the lost data. Keeping a backup of current working condition of your Android phone is always a must if you play around with your phone. QMobile Noir A55 has the MT6577 chipset running Ice Cream Sandwich 4.0.4 and thankfully there are some easy ways to dump the current running ROM and save it just in case the phone gets bricked or does not boot.
It carry on the tradition of supporting 2G and 3G, but the drawback is that it cannot support 4G network. It lacks the feature of infrared and radio option. Though four years ago it was released but people are still buying it. It is a two sim option. People consider this phone as a factor of convenience for them because they can use two connections in one single time. The camera of this phone is quite a good one because you can capture and get sharp and detailed videos and pictures for yourself.
Here is a guide line and steps of instructions for the users of this phone that through this way; they can very easily set the backup Stock ROM for their Q Mobile and more specifically for the Q Mobile Noir A55.
The ROM backup that you will obtain can be flashed any time using SP Flash Tool and your phone will be restored to the condition in which it was when you dumped the ROM. Since rooting is must before dumping ROM, if you flash it again you will still have root.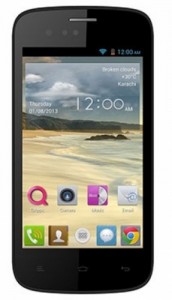 Steps to Backup ROM of Noir A55

:

Before you put on the start to the below mentioned process make one thing clear that in some cases the process can go wrong, as our responses and our experts have approved and suggested this process but still in any unwanted mishap the administration of the website and its team will not be responsible for any damage or loss to the handset, so before starting make this thing sure that the user will be whole sole responsible for all the upcoming consequences.
Please note that you need root permissions to perform the dumping procedure. So don't try it if your phone is not rooted! Also make sure you have enough space on SD Card as this will store the backup to "backup_v2″ folder on SD card. Get this one in two shades that are now common in local market. Hope so this will full fill your all kind of needs.