The process that how to unlock the memory card microSD password for Nokia mobiles is given there.  Although it's a simple process but mostly mobile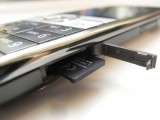 users face a lot of difficulty when their memory card will lock due to unavailability of password. Now majority of mobile users store their maximum important things in their memory card. So if memory card will not unlock then their whole important things will lost so it's really necessary to know this whole process.
Process to Unlock the Memory Card Password:
First one turn off the mobile phone and in this mode insert the memory card in given space of memory card.
After insertion of card turn on the mobile phone but at that time your card will still lock.
Then search the option of "Fun & Apps" in main menu. In this option one can also get a sub option of "Gallery".
In this sub option one can also see an option of "Memory Card". As one click on this option one can also get option of "Delete Password".  As one click on this option he will receive a message of "Memory card will be unlocked, do you want to continue". As one get this message then press yes and enter in next step.
After enter yes one can also get option of default password. In this space enter "12345″ or "1357" that are consider as default password. Above digits is default password of Nokia phones. In any case one enter these number in case of unlock their Phones.
In case of unlock the phone memory the process is quite different. One click on the option of "Extras" then selects the option of "Memory Card" in which an option of "Unlock Memory Card". After click Ok one get chance to enter the default password and then in that slot enter "12345″ or "1357" then your phone memory will unlocked.